Baker McKenzie Luxembourg announces the arrival of Florence D'Ath, who joined the Law Firm as a senior associate and head of our IP/IT and Data practice groups on 1 January 2023.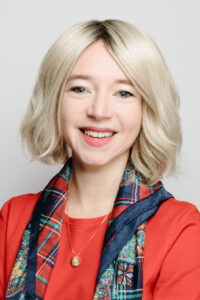 As an attorney in Brussels and Luxembourg for more than eight years, Florence D'Ath has built her career by developing a broad expertise on areas such as data protection, IP and commercial/regulatory law.
In the field of data protection, Florence advises major corporations and international groups with respect to GDPR compliance, and assists them in the drafting of their data protection policies, data processing contracts and data transfer agreements. She has also been involved in high-profile litigation cases before national data protection authorities and national courts.
In the field of IP, Florence specializes in the registration, protection and enforcement of trademarks, copyrights and geographical indications. She has also been representing various companies in seizure and legal proceedings against acts of counterfeiting.
In the field of IT, Florence assists companies in navigating the web of EU and national rules on electronic communications and digital services, and in drafting IT-related contracts, such as users terms and conditions or software licensing agreement.
In the field of commercial and regulatory law, Florence assists companies in complying with their sectorial and general obligations, notably regarding fair commercial practices, consumer protection, as well as product labeling, advertising and safety requirements across various industries.
Florence recently completed a joint-doctoral degree in data protection law at the University of Luxembourg and Maastricht University, while teaching EU institutional law and data protection law to bachelor's and master's students.
Florence is a native French speaker, fluent in English and has a conversational level of Dutch, Japanese and German.
Baker & McKenzie
10 – 12 Boulevard Roosevelt
2450 Luxembourg
Luxembourg
Tel: + 352 26 18 44 1