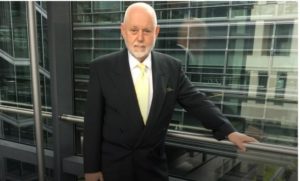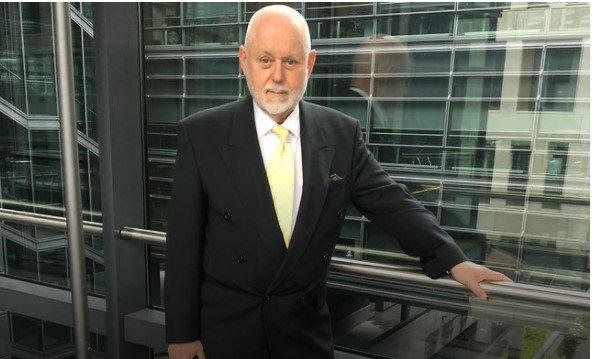 Dear AMCHAM members and friends,
Two weeks ago, Daniel McKenzie joined me and our AMCHAM EXCO Vice President, Keimpe  Reitsma, to spend a day in Strasbourg at the European Parliament as the guests of the International section of the CSV political party for briefings and discussions about the issues of interest concerning  the activities of the European Parliament.  This trip was organized by the newly elected President of the CSV International section, Clara Moreau (thank you very much Clara!), with the active participation of Isabel WISELER-LIMA and  Christopher HANSEN, the two CSV elected representatives at the European Parliament. We were happy to be joined by our friend, Darren ROBINSON from the British Chamber of Commerce, along with Mariana FLOREA, President of the NETWORK, and two representatives from the American Women's club (AWCL) on this trip which was conducted in English. We are honored to present this week an interview with Mrs Wiseler giving her the opportunity to share with us and our readers her views and challenges on the full range of issues associated with what she is doing at the European Parliament. We are likewise pleased to have arranged future ongoing engagement with Mr. Hansen, who used to work for Carlo Thelen at the Luxembourg Chamber of Commerce and has a bit more expertise and focus on managing issues of interest to the business community. We look forward to reporting back to you all at a later date on our discussions with Mr. Hansen on these matters.
We were particularly pleased that our trip coincided with the discussion and election of a new Vice President for the European Parliament. It was an absolute pleasure to sit in the gallery of the Parliament to observe the debate and election of Marc ENGEL, our long serving Luxembourg LSAP representative to the European Parliament, to become newly elected as  Vice President of the European Parliament. Bravo MARC!
I am pleased to report to you that our 31st January New Year's reception with Prime Minister Xavier Bettel was a big success! Our most since thanks to Spuerkeess and LaLux for hosting and sponsoring this event! In all we hosted 250 guests including 6 Ambassadors: US Ambassador Thomas Barrett, joined by the US Deputy Chief of Mission, Micheal Konstantino, and his spouse, Shalom; Czech Ambassador, Vladimír Bärtl; Dutch Ambassador, Cees Bansema; Romanian Ambassador Livia Rusu; Polish Ambassador Piotr Wojtczak, and his daughter;  and our new Japanese Ambassador,Tadahiro Matsubara.
We were likewise pleased to be joined by Stacy Cummings, Head of the NATO Supply and Procurement Agency accompanied by her husband, and a five person delegation from the Ukrainian Ministry of Defense Directorate for Cyber security. For those who were not able to join us, we are very pleased to offer two videos from the event: Video 1, (HERE) offers the event introduction by Spuerkeess Managing Director. Françoise Thoma, and the speech from Prime Minister Bettel . The second video (HERE) contains my closing remarks. We are likewise pleased to offer (HERE) a link to the Chronicle article covering this event and our internally AMCHAM  produced  gallery of photos (HERE). We sincerely thank all of our guests who have posted compliments on social media (!). Prime Minister Bettel gave a terrific speech acknowledging the importance of the common values and partnership commonly shared between the US and Luxembourg and likewise generously acknowledged the importance to Luxembourg of the International business community.  In addition to the wonderful food and drinks provided by LaLux Insurance, the Goeres Group was kind enough to provide their Marcello Ice-cream cart as they had for Thanksgiving (Thanks Team Goeres for this really great Italian Ice-cream treat!).
Next week, we will publish an article explaining the issues associated with EXPAT voting in the communal elections and a detailed analysis concerning the matter of accompanying spousal/partner work permits. Please make sure to read these two articles  when they are published next week.
Very quickly we are coming up on our Winter Carnival party on 3rd March at the Hilton. Our goal is to put on a great party to chase away the Winter cold. Your dress choices are: Fancy Dress, All-in-black, or Costume. Food will be abundant and tasty focusing on oriental and BBQ choices, and we are delighted that the Goeres Group will again offer their wonderful Marcello Ice cream for dessert! Marco Boesen will provide the dance-your-feet-off music! And, as always, we will have our fun photo booth on offer! For those wishing to sleep over and have breakfast the next morning, we have negotiated a discounted room price at the Hilton. Sign up to join us quickly (HERE) as we only plan to host 220 guests for this event. Companies wishing to have sponsored tables for their employees and guests, please directly contact Daniel (daniel@amcham.lu).
With Valentine's day coming up on February 14th, we are very pleased to have a few special offers from our MBC program Partners (HERE).
Last but not least, if you do not yet receive this Newsletter for free, confirm your interest (HERE) and we will register and send it to you for free.  And, if you are not yet an AMCHAM member, join our family, by submitting your application which can be found (HERE)
Thanks for letting us serve you!
With all my respect and very best wishes,
Paul Schonenberg
Chairman and CEO
AMCHAM. Lu