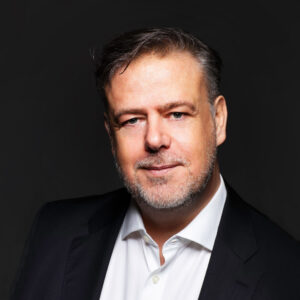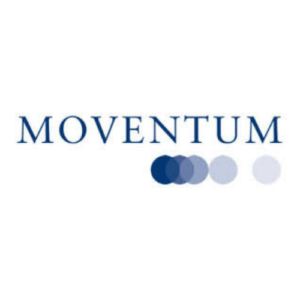 Luxembourg, 03 July 2023 – Moventum is pleased to announce that the financial supervisory authority, CSSF in Luxembourg, has just confirmed the appointment of Louis Wright as the new CEO of the Luxembourg-based financial services company.
Louis Wright, who has extensive experience in the financial services industry, is leading the company's efforts to continue providing high-quality investment and wealth management solutions to clients across Europe. With over 30 years of experience in the corporate and financial services industry, Louis has previously held senior leadership positions at several leading financial institutions, including Calastone and Kneip. He has a proven track record of driving growth and profitability, as well as a deep understanding of technology, the regulatory environment, and the evolving needs of clients.
"I am honoured to join Moventum as the new CEO and to lead the company's efforts in providing innovative investment and wealth management solutions to clients across Europe", says Louis. "I look forward to working closely with the talented team at Moventum to build on the company's success, drive growth, and deliver value to our clients. We aim to advance Moventum's international expansion, and I am excited to collaborate with our owner, ProService Finteco, as well as the fantastic teams in Luxembourg, Poland, Germany, Austria, and the Czech Republic."
Wright's appointment comes at an exciting time for Moventum as the company continues to expand its digital investment platform and offer a wide range of investment products and services tailored to the unique needs of each client.
"We are thrilled to welcome Louis as our new CEO and are confident that his deep expertise and leadership skills will be instrumental in driving our continued growth and success", says Christiaan Van Houtven, Executive Chairman of the ProService Group. "We look forward to working closely with Louis to build on our strengths and continue delivering the best possible investment and wealth management solutions to our clients."
For more information about Moventum and its investment and wealth management solutions, please visit www.moventum.lu.
About Moventum:
As an independent financial service partner, Moventum S.C.A. has been providing a home for financial service providers such as advisors and asset managers as well as institutional clients from all over the world for more than 20 years. The digital "MoventumOffice" platform offers access to more than 10,000 funds, ETFs and other securities. In addition, it allows financial advisors to open securities accounts for their clients, to place trading orders and to use analysis, reporting and support tools. Institutional clients are able to outsource their entire fund trading with complementary services to Moventum as part of collective or individual custody account management. A variety of fund services are assumed for asset managers, ranging from registrar and transfer agent services to fund accounting, company administration and domiciliation services.
Moventum Asset Management S.A. (Moventum AM) is a wholly owned subsidiary of Moventum S.C.A. Since 2019 Moventum AM manages Moventum's own funds of funds and individual mandates as part of its asset management portfolios.
Contact:
Moventum Asset Management S.A.
12, rue Eugène Ruppert | L-2453 Luxembourg
Tel: +352 26 154 200
Email: presse-kontakt@moventum.lu | Web: www.moventum.lu
Press contact:
news & numbers GmbH
Bodo Scheffels
Tel.: +49 178 4980733
E-mail: bodo.scheffels@news-and-numbers.de | Web: www.news-and-numbers.de