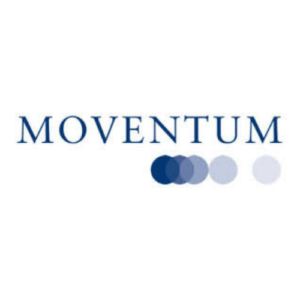 ELTIFs are underestimated – yet
Luxembourg, 04. September 2023 – European Long-Term Investment Funds, ELTIFs, have been around since 2015. But they have not achieved widespread significance. "Until now", says Michael Patzelt, Head of Sales for the DACH region at Moventum. "Since the EU announced changes in the regulation of ELTIFs, interest is strongly increasing." And this is the case with both institutional investors and advisors, who are thus enabling their private clients to invest in new assets that were previously difficult to serve.
"ELTIFs could prove to be the most suitable vehicle for retail investments in private markets", says Patzelt. "Here, the new regulations offer more freedom." The EU had created ELTIFs to facilitate investments in infrastructure, private equity, and private debt. "However, very high hurdles were set up to protect private investors", says Patzelt.
These hurdles have proven to be too high and not practical enough, which is why they were already lowered in April 2023. "Hence, he funds will become significantly more flexible", says Patzelt. "From mid-January 2024 onwards, further restrictions will also be removed. Private investors can invest in them much more easily and with significantly lower minimum investment amounts."
Thus, the minimum investment amount of 10,000 euros and also the upper limit of a maximum of ten per cent invested in liquid assets that applies to private investors will no longer apply – even for investors who have less than 500,000 euros in liquid capital. "It will be easier for advisors because there is no longer a separate suitability test to be carried out for ELTIFs", says Patzelt. "This may now be done together with the basic check that is required anyway."
In this context, the last point is important as it puts ELTIFs on an equal footing with other financial products – also in terms of risk perception among customers. "As the name suggests, the funds have a long-term orientation and intend, among other things, to help mobilise private capital for the EU's sustainability goals", says Patzelt. "So far, very little has come together, but that could change now."
Luxembourg is the country where most ELTIFs have been launched so far. "In our view, this will continue to be the case, as the experience with long-term funds is already available here", says Patzelt. The growing interest in the products will ensure that customised solutions are created that focus very strongly on individual themes. "We expect the market volume to increase more than fivefold in the coming years with a dynamic development and plan to make such products available to our clients as well", says Patzelt.
Additional information is available at www.moventum.lu
About Moventum:
As an independent financial service partner, Moventum S.C.A. has been providing a home for financial service providers such as advisors and asset managers as well as institutional clients from all over the world for more than 20 years. The digital "MoventumOffice" platform offers access to more than 10,000 funds, ETFs and other securities. In addition, it allows financial advisors to open securities accounts for their clients, to place trading orders and to use analysis, reporting and support tools. Institutional clients are able to outsource their entire fund trading with complementary services to Moventum as part of collective or individual custody account management. A variety of fund services are assumed for asset managers, ranging from registrar and transfer agent services to fund accounting, company administration and domiciliation services.
Moventum Asset Management S.A. (Moventum AM) is a wholly owned subsidiary of Moventum S.C.A. Since 2019 Moventum AM manages Moventum's own funds of funds and individual mandates as part of its asset management portfolios.
Contact:
Moventum S.C.A.
12, rue Eugène Ruppert | L-2453 Luxembourg
Tel: +352 26154 200
Email: presse-kontakt@moventum.lu | www.moventum.lu
Press contact:
news & numbers GmbH
Bodo Scheffels
Tel.: +49 178 4980733
E-mail: bodo.scheffels@news-and-numbers.de | www.news-and-numbers.de