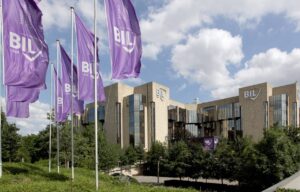 Luxembourg, 16 March 2023
Following his decision to stand as head of list of his party in the upcoming Luxembourg general elections, Luc Frieden resigned today as Chair of the Board of Directors of Banque Internationale à Luxembourg (BIL).
During today's ordinary Board meeting, the Board of Directors of BIL decided that Luc Frieden will be replaced ad interim by the Director and Chair of the Board Strategy Committee Jing Li until the ongoing nomination process of a new Chair is finalized.
Luc Frieden joined the Board of BIL as Chair in 2016 and has been playing a leading role in the governance and long-term development of the Bank. Under his chairmanship, the Bank has strengthened its risk framework, embarked on its sustainability journey and diversified its management bodies.
The shareholders of BIL, Legend Holdings and the State of Luxembourg, respect Luc Frieden's decision and sincerely thank him for his steering of the Board.
"Thanks to his deep knowledge of the banking sector and its regulatory framework, Luc Frieden has layed the groundwork for BIL to continue its journey towards long-term success. We are grateful for his contributions and wish him all the best for his future."
About Banque Internationale à Luxembourg (BIL):
Founded in 1856, Banque Internationale à Luxembourg (BIL) is the oldest multi-business bank in the Grand Duchy. It has always played an active role in the main stages of development of the Luxembourg economy. It currently operates in retail, private and corporate banking, as well as on financial markets. Employing more than 2,000 people, BIL is present in the financial centres of Luxembourg, Switzerland and China.
For more information, please contact :
Vincent Pelletier
Banque Internationale à Luxembourg SA
69, route d'Esch • L-2953 Luxembourg
Tél. : +352 4590 5046 – E-mail : vincent.pelletier@bil.com