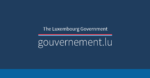 On 20 July 2023, the Chamber of Deputies passed the law on intercultural living together and amending the amended law of 8 March 2017 on nationality.
The National Action Plan defines the strategic axes of intercultural living together, the political orientations and objectives as well as the actions and measures to be implemented.
---
To read the article in its entirety please click [HERE] to be redirected to the Gouvernement.lu website.