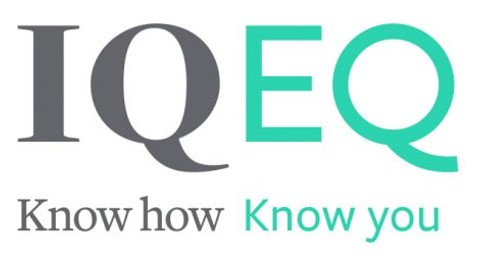 IQ-EQ grows Sustainability team to drive ESG agenda
Sanaa Hira, an experienced ESG investment analyst, has been named as IQ-EQ's new Sustainability Manager. This newly created role comes as the Group continues to develop its environmental, social and governance (ESG) agenda.  
Prior to joining IQ-EQ, Sanaa spent seven years at an independent asset management company where she held information analysis and consulting roles. Most recently, she was an ESG investment analyst, responsible for assessing the ESG needs of potential investments, including assessing the environmental, social and governance risks of portfolio companies.
Sanaa holds the Investment Management Certificate (IMC) and has a BSc in Mathematics with Statistics.
In her new role, Sanaa will be responsible for supporting the set-up and delivery of IQ-EQ's sustainability strategy, working closely with Mark Harland, the Group's Head of Sustainability.
Commenting on her new role, Sanaa said:
"I'm passionate about ESG and sustainable investing, which is why I was attracted to this newly created position at IQ-EQ. I look forward to working on the plans that have been developed to strengthen IQ-EQ's credibility in the ESG sphere."
Mark Harland, Head of Sustainability, commented:
"We're going through an exciting period of activity as we look to evolve our ESG programme and embed sustainability throughout the organisation. To support this, we're growing our sustainability team, and Sanaa is a perfect fit for this newly created role. With her knowledge of ESG and investing, I'm certain she'll help us deliver on our ESG goals."
ENDS
Note to editors

About IQ-EQ

IQ-EQ is a leading investor services group that brings together a rare combination of 
global technical expertise and deep understanding of client needs. We have the know-how 
and the 'know you' to provide a comprehensive range of compliance, administration, 
asset and advisory services to fund managers, multinational companies, family offices 
and private clients operating worldwide.

IQ-EQ employs a global workforce of 4,000+ people located in 24 jurisdictions and has 
assets under administration (AUA) exceeding US$500 billion. IQ-EQ works with 11 of the 
world's top 15 private equity firms.

Also part of the IQ-EQ group of companies are First National Trustee Company (FNTC), 
Equitis, The Private Office, Peru & Partners and Conseil Expertise & Synthèse.

To find out more about IQ-EQ visit www.iqeq.com