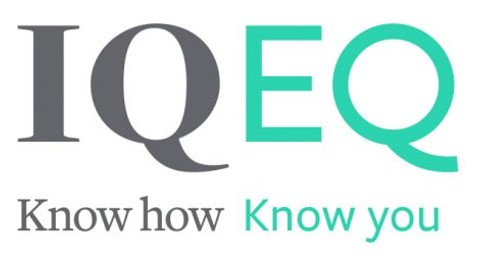 05 May 2022
IQ-EQ appoints new Senior Client Director for Private Wealth in Luxembourg
IQ-EQ Luxembourg has appointed Richard Behmer as its new Senior Client Director, Private Wealth. Richard will be responsible for ensuring wealthy clients and family offices are well supported throughout their servicing journeys in Luxembourg.
Prior to joining IQ-EQ, Richard spent over 10 years in the wealth management division of a prominent Swiss bank, including seven years as Senior Family Office Advisor in Singapore, advising ultra-high-net-worth (UHNW) and family office clients on matters such as the establishment of family office and private fund structures. Before moving to Asia, Richard was a client advisor servicing investment funds – in particular, Luxembourg, Irish and Cayman Islands structures – for UHNW and family office clients.
Previously, Richard practiced as a funds lawyer with asset management and wealth management institutions in Luxembourg and London. Having studied in the UK, he holds a BA (Hons) in Law & Management from Robert Gordon University and an LL.M. in International Economic Law from Warwick University. He is a native French, German, English and Luxembourgish speaker.
In his new role at IQ-EQ, Richard will operate as a key player in the firm's Private Wealth segment, supporting and expanding relationships with key existing clients of the Luxembourg business while also working in collaboration with other key IQ-EQ locations to establish new client relationships and future business partner referrals.
Commenting on his new position, Richard said:
"I joined IQ-EQ as I was keen to step into an entrepreneurially-minded firm that has been on a phenomenal growth pattern. I'm particularly looking forward to applying my experience of the Asian market to European clients and contributing to the development of more East-West and West-East business opportunities."
Mathieu Villaume, Head of Private Wealth, Luxembourg, said:
"Richard is a perfect fit for our team as we strive to build our Private Wealth client base with particular focus on the UK, northern Europe, Switzerland and Asia markets. He has the experience and motivation we need to strengthen our Private Wealth offering in Luxembourg and I'm excited to have him on board."
ENDS
Note to editors
About IQ-EQ
IQ-EQ is a leading investor services group that brings together a rare combination of global technical expertise and deep understanding of client needs. We have the know-how and the 'know you' to provide a comprehensive range of compliance, administration, asset and advisory services to fund managers, multinational companies, family offices and private clients operating worldwide.
IQ-EQ employs a global workforce of 4,000+ people located in 24 jurisdictions and has assets under administration (AUA) exceeding US$500 billion. IQ-EQ works with 11 of the world's top 15 private equity firms.
Also part of the IQ-EQ group of companies are First National Trustee Company (FNTC), Equitis, The Private Office, Peru & Partners and Conseil Expertise & Synthèse.
To find out more about IQ-EQ visit www.iqeq.com