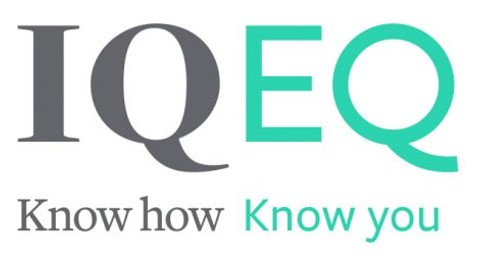 26 April 2022
IQ-EQ appoints new Group Chief Risk Officer
Sally Alayarian named as IQ-EQ's new Group Chief Risk Officer.
With over 20 years of international management experience in financial services, Sally joins the Group after spending six years as Global Director Risk Management & Internal Audit for a multinational professional services firm based in Amsterdam. She has also operated as an independent director advising boards and regulatory bodies on the optimisation and evolution of integrated risk and control frameworks, and has held executive positions in the banking sector.
Sally will be based in the Netherlands and will join IQ-EQ's Group Management Team. Her main responsibilities will include overseeing the Group's current risk management and compliance frameworks and promoting the Group's focus on risk conduct and culture.
Speaking on her appointment, Sally said:
"IQ-EQ has grown and evolved significantly in recent years and I am very excited to be leading the Group Risk and Compliance team as the firm embarks upon its next phase of growth. I'll be building upon a strong Risk and Compliance framework and hope to use my experience of building, developing and structuring global, multi-cultural teams to further advance IQ-EQ's risk and compliance agenda as we strive to stay one step ahead of complex and ever-changing regulations."
IQ-EQ Group Chief Executive Officer, Mark Pesco, further commented:
"A robust risk and compliance structure is an essential part of ensuring ongoing commercial success so I am delighted to welcome Sally to IQ-EQ as we progress further along our strategic growth journey. She's no stranger to working in fast-paced environments, so I'm sure she'll find herself right at home in IQ-EQ! This is a key leadership role within our business and I'm confident the Group will benefit from Sally's fresh perspective and expertise."
ENDS
About IQ-EQ
IQ-EQ is a leading investor services group that brings together a rare combination of global technical expertise and deep understanding of client needs. We have the know-how and the 'know you' to provide a comprehensive range of compliance, administration, asset and advisory services to fund managers, multinational companies, family offices and private clients operating worldwide.
IQ-EQ employs a global workforce of 4,000+ people located in 24 jurisdictions and has assets under administration (AUA) exceeding US$500 billion. IQ-EQ works with 11 of the world's top 15 private equity firms.
Also part of the IQ-EQ group of companies are First National Trustee Company (FNTC), Equitis, The Private Office, Peru & Partners and Conseil Expertise & Synthèse.
To find out more about IQ-EQ visit www.iqeq.com