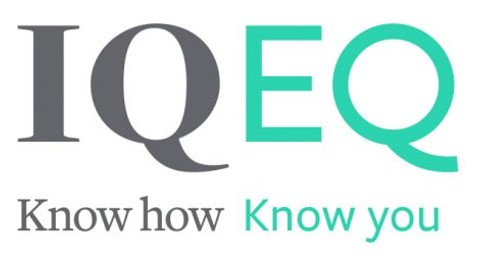 IQ-EQ appoints new Global Head of Transformation for strategic growth
Frédérik Benoit is named as the Global Head of Transformation, a new role which highlights the Group's continued commitment to setting strategic goals in a complex business landscape.
Frédérik has 32 years operations and technology securities services experience, spanning senior leadership roles in Luxembourg, Ireland and Malaysia. His expertise includes cross-border programmes aimed at achieving technology, regulatory and operational transformation, including client on-boarding, in-sourcing, offshoring and migrations in almost all banking and funds arenas including FA, TA, AM, Compliance, Custody – UCITS and PERE.
Prior to joining IQ-EQ, he was Managing Director, Global Head of Fiduciary & Fund Services Operations, Financial Markets for a British multinational banking and financial services company, where he was responsible for their overall operational footprint including hub operations in India, Malaysia and China.
Frédérik will be based in the Luxembourg office and will be working closely with another new hire Joanna Macleod, IQ-EQ's Group Chief Operating Officer. In this role he will ensure that IQ-EQ operates as effectively and efficiently as possible through driving business improvement initiatives on a global scale.
Speaking about his appointment role, Frédérik said:
"I'm thrilled to have joined IQ-EQ at such an exciting time for the company and I look forward to helping us achieve our transformational journey. The combination of IQ-EQ's exciting transformational agenda together with my international experience will, I'm sure, bring this new role to life."
Joanna Macleod, Group Chief Operating Officer, commented:
"I'm delighted to welcome Frédérik to IQ-EQ. Frédérik is the latest in a number of new senior hires who have joined the business recently, demonstrating our investment in company talent as we grow our business and commitment to ensure IQ-EQ remains a global player in technology, regulation and client service."
ENDS
Note to editors
About IQ-EQ
IQ-EQ is a leading investor services group that brings together a rare combination of global technical expertise and deep understanding of client needs. We have the know-how and the 'know you' to provide a comprehensive range of compliance, administration, asset and advisory services to fund managers, multinational companies, family offices and private clients operating worldwide.
IQ-EQ employs a global workforce of 3,600+ people located in 24 jurisdictions and has assets under administration (AUA) exceeding US$500 billion. IQ-EQ works with 15 of the top 20 global private equity firms.
Also part of the IQ-EQ group of companies are First National Trustee Company (FNTC), Equitis, The Private Office, Peru & Partners, Blue River, Conseil Expertise & Synthèse, Constellation Advisers, Concord Trust Company and newly acquired U.S. based Greyline Partners, LLC.
To find out more about IQ-EQ visit www.iqeq.com.