Luxembourg  1 March  2023

Elvinger Hoss Prussen continues to expand its global financial services regulatory practice with Henri Wagner joining.
Leading law firm Elvinger Hoss Prussen has hired Henri Wagner as a partner in its global Corporate and Financial Services Regulatory (FSR) practices.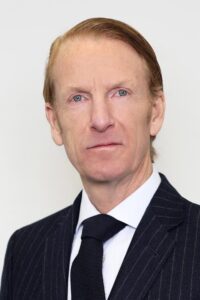 Henri joins from Allen & Overy where he was heading the banking practice. He served from 2008 to 2018 as managing partner of Allen & Overy in Luxembourg. He specialises in international banking and financial services regulatory matters including the establishment of banks, financial services professionals and electronic money institutions as well as CRR, MiFID, CRD and related regulatory issues. He has more than 30 years of experience working in these areas.
Manou Hoss, Managing Partner comments: "We are thrilled to welcome Henri on board of our firm. He brings with him a vast experience in his field and will be an enrichment to the service we provide to our clients".
Henri is a member of the banking and capital markets committees of the Luxembourg supervisory authority of the financial sector (Commission de Surveillance du Secteur Financier – CSSF). He is also a member of the MiFID Steering Committee, the Legal Affairs Committee and the Banking Supervision Committees of the ABBL. Henri was a member (2009-2015) of the CWG of the Corporate Finance Standing Committee of the European Securities and Markets Authority (ESMA) and was a member of the Board of Directors of the Luxembourg Banking Lawyers Association (ALJB) and of the Luxembourg Banking Association (ABBL). Furthermore, Henri co-chairs the PSF working group and the payment institutions and electronic money institutions working groups of the Haut Comité de la Place Financière (HCPF) and is a member of several experts groups at the Ministry of Finance dealing with proposed legislation on trusts, foundations, electronic money institutions, bank resolution and dematerialised securities.
He is one of only a few practitioners to be ranked in the Legal 500 "Hall of Fame" for Banking, Finance and Capital Markets.
NOTE TO EDITORS
About Elvinger Hoss Prussen
Elvinger Hoss Prussen was founded in 1964 by lawyers committed to excellence and creativity in legal practice. Since then, we have shaped a firm fit for one purpose; to deliver the best possible advice for businesses, institutions and entrepreneurs. Our position in the Luxembourg financial community means our clients will always be ahead of the opportunities and implications associated with legal change.
For more information, please visit www.elvingerhoss.lu
For media enquiries, please contact:
ELVINGER HOSS PRUSSEN
Jesper Pedersen & Hélène Conti | Marketing & Communications
Tel: +352 44 66 44 5047 | +352 44 66 44 5061
E-mail: jesperpedersen@elvingerhoss.lu  |   heleneconti@elvingerhoss.lu