The partners of Elvinger Hoss Prussen are delighted to announce that they have appointed Gary Cywie as Counsel. He joins the firm on 26 February 2018.
Gary Cywie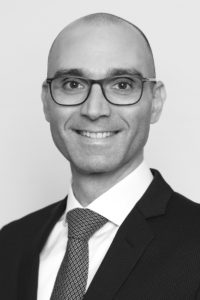 advises clients in Technology and IP matters. He specialises in data protection, outsourcing, internet and e-commerce, electronic signature, electronic archiving, IT security and media and telecommunications. He is also involved in Fintech developments, more particularly in relation to digital ledger technologies (DLT) such as blockchains, smart contracts and virtual currencies.
Gary is the Vice Chairman of the AMCHAM Luxembourg IT Committee, a member of the APDL (Association Luxembourgeoise pour la Protection des Données) and the Disruptive Models Working Group of the APSI (Association des Professionnels de la Société de l'Information). Gary holds a law degree from the Université de Liège and has been a member of the Luxembourg Bar since 2006.