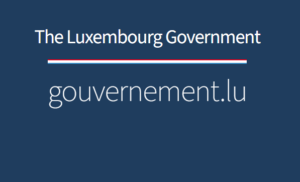 In Kiev, Minister Fayot met the First Deputy Prime Minister and Minister of the Economy, Yuliia Svyrydenko, the Deputy Prime Minister of the Restoration of Ukraine and Minister of Development of Territories, Communities and Infrastructures of Ukraine, Oleksandr Kubrakov, as well as the Minister of Finance, Serhiy Marchenko, for bilateral exchanges. During these three meetings, the ministers discussed the needs and priorities of the Ukrainian government.
In this context, Franz Fayot underlined Luxembourg's firm commitment to supporting Ukraine in its reconstruction process, in addition to its humanitarian aid, and noted that the Grand Duchy had recently stepped up its efforts in this direction. He indicated that Luxembourg was going to finance a new Food and Agriculture Organisation (FAO) project worth one million euros, with the aim of rebuilding livestock shelters and preserving agricultural production in Ukraine. He also announced that Luxembourg would be making an additional contribution to the humanitarian NGO HALO Trust, which is committed to clearing areas of mines and/or unexploded ordnance in order to ensure the safe return of displaced populations. This support adds to the humanitarian financial contributions of around €11.4 million and in-kind donations of around €10 million that Luxembourg has provided to Ukraine since the beginning of the conflict in February 2022.
During the two interviews with ministers Svyrydenko and Marchenko, another point of discussion was the importance of supporting small and medium-sized enterprises (SMEs) in order to stimulate the Ukrainian economy. In this respect, Franz Fayot indicated that Luxembourg's development cooperation department was currently examining various possibilities for support, including in partnership with the European Investment Bank. Discussions at the meeting between Franz Fayot and Minister Kubrakov focused in particular on the region and the specific sectors that Luxembourg could support as part of the reconstruction effort.
In addition to the meetings with the three ministers, Franz Fayot also met with the Committee for Economic Development of the "Verkhovna Rada", the Ukrainian parliament, during which he emphasised Luxembourg's resolute commitment to the Ukrainian people.
Finally, the visit also gave Minister Fayot the opportunity to meet representatives of a number of humanitarian partners active in Ukraine, namely the Luxembourg Red Cross, the Ukrainian Red Cross, Caritas Luxembourg, Caritas-Spes, the International Committee of the Red Cross and the International Federation of Red Cross and Red Crescent Societies. A field visit to Myla also gave him an insight into the demining activities of the NGO HALO Trust, which has been supported by Luxembourg's Development Cooperation since 2022.
Article and photographs available on the Government Website [here]
Press release by the Ministry of Foreign and European Affairs and the Directorate for Development Cooperation and Humanitarian Affairs