…and How It Can Make or Break Your Business
DATE AND TIME Wed, Nov. 10, 2021    6pm-7pm
Intangible assets comprise a large portion of today's business wealth.  Intellectual property, or IP, laws protect those assets through trademarks, patents, copyrights, trade secrets, and confidentiality agreements (NDAs).  In this presentation, LACC member Stefan Stoyanov of Stoyanov Law P.L.L.C. will overview IP assets, and how they can help you outperform competitors, protect the important ideas that drive your business, grow your business, and obtain investments. Stefan will also explore best practices to avoid costly mistakes with your or others' IP. Throughout the presentation there will be particular emphasis on the important differences between US and foreign IP laws, which if ignored, could have undesirable consequences.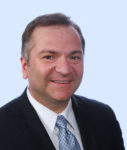 Stefan Stoyanov is an experienced Intellectual Property attorney who has helped hundreds of entrepreneurs, startups, and large companies protect their ideas and use them in business.
For almost 20 years Stefan has been handling all aspects of IP matters. He has obtained protection for numerous trademarks, copyrights, and patents for his clients, and has successfully litigated many IP disputes in federal and state courts.
Stefan's clients range from individual entrepreneurs and startups to Fortune 500 industry leaders, and from low tech cosmetic studios to robotics and blockchain businesses.
Stefan obtained his law degree from Cornell Law School. Prior to law school he developed a successful career as an engineering programmer, graduating from U.C. Berkeley. Stefan gained extensive training and experience in top national and international law firms, and in 2014 he founded Stoyanov Law PLLC, an Intellectual Property law boutique.
Purchase tickets
If a member invites and hosts non-members, the member has the option to purchase all of the tickets at the member fee price.
We're sorry, but all tickets sales have ended because the event is expired.
What is Intellectual Property?

November 10, 2021

6:00 pm - 7:00 pm