VAT is a transactional tax which frequently crosses borders. As global supply chains continue to evolve, the need for harmonized VAT system to avoid double taxation has never been greater. Increased legislation and rapid improvement in technological capability has seen Tax Authorities more strategically target their activities. The onus is now on taxpayers to understand the rules and identify the best technical solutions to navigate through the growing challenges.
Join AMCHAM for a discussion on the future of VAT and the next steps in the Harmonization of VAT across the EU presented by Mr Werner Blockmans, Principal Administrator and Policy officer at the European Commission. This will be followed by a presentation from EY's Indirect Tax team on how Tax Authorities' increased use of technology can create further questions for taxpayers to answer. However, could technology also help taxpayers answer those questions?
The event will conclude with a panel discussion with Mr Blockmans and representatives from EY and Deloitte before a networking drink.
Please register below to attend, we look forward to seeing you there.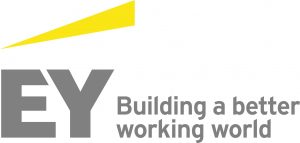 Purchase tickets
If a member invites and hosts non-members, the member has the option to purchase all of the tickets at the member fee price.
February 13, 2019
5:00 pm - 7:00 pm