Amcham & LACC New York are extremely pleased to offer to our members & friends to join the Docler " Tech Talks" on 28th April at 7pm Luxembourg and 1pm New York.
About:
Docler Tech Talks (DTT) is a monthly online event created to digitalize the tech conference experience. As an IT company, we believe that fostering knowledge, innovation, and growth in information technology is an important factor to our success. Thus, Docler Tech Talks provides a free platform for those interested to gain a deeper understanding of the digital world. From HTTP and UX to digital marketing and cybersecurity in the modern age, the DTT delves into all tech topics.
Each tech talk usually features on an expert from Docler Holding and an external professional, as the two discuss, debate, and have fun with the topic at hand.
How It Works:
Tickets to attend the livestream are available on our dedicated website: Doclertechtalks.com. The session is interactive and fun as questions can be asked to the speakers throughout the talk.
Upcoming Tech Talk: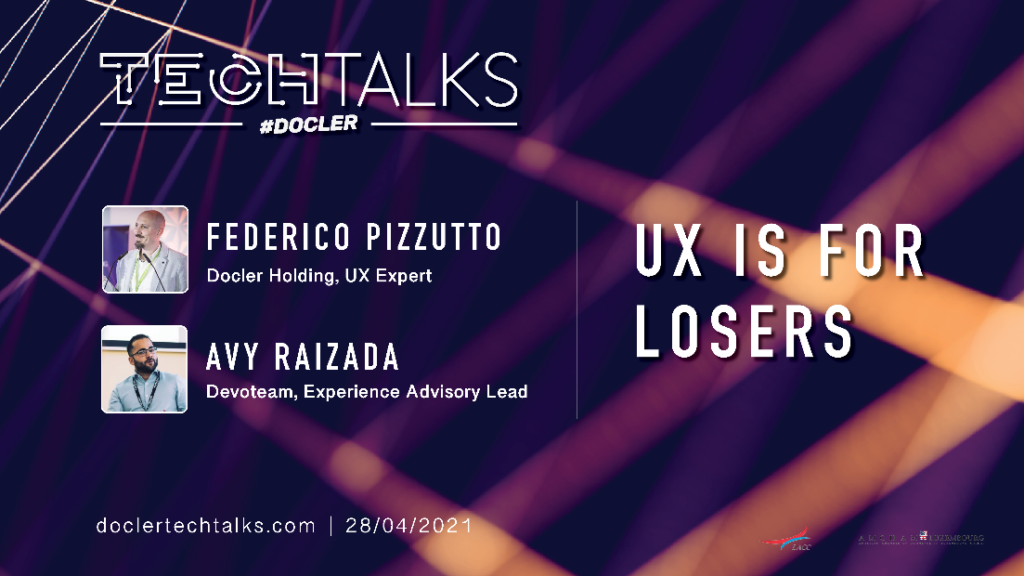 UX: What is it all about? How does it work in modern companies? Can anyone be a designer?
The webinar will start at 7pm until 7:45pm on 28th April 2021 registration here: https://www.doclertechtalks.com/



April 28, 2021
7:00 pm - 7:45 pm