OCT. 26, 2021
6:00 pm – 7:00 pm
Amcham, Clear Strategy Coaching  and the LACC New York are delighted to invite you to our webinar Positive Intelligence; Build Your Mental Fitness
Only 20% of us ever achieve 80% of our potential.
Are you one of the 20% of High Performers, or one of the 80% that is settling for less?
If you are struggling with:
Lack of motivation due to burnout
Lack of patience when you need it most
Lack of engagement with work
Lack of transparency and collaboration
Lack of trust with your colleagues
Lack of accountability from others
These problems cannot be improved by skills training alone. You need to support them with Mental Fitness – the ability to respond to life's challenges with a positive rather than a negative mindset. Most training creates short-lived positivity that fizzles fast. However, breakthroughs in neuroscience and behavior management have revealed a proven process for bringing out the best in people consistently and bringing that increased resilience to their work and life.
You can:
Enjoy lower stress and higher fulfillment
Contribute your best and keep your best talent
Laser-focus on the most important projects
Increase sales and client satisfaction
Improve relationships, trust, and collaboration
Increase your engagement and enthusiasm
By focusing just 2% of your time each week, you can build your Mental Fitness and the Mental Fitness of your team, to get the results you want in a way that brings deep fulfillment.
~ In Collaboration With ~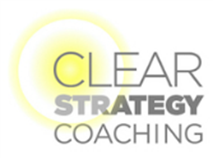 FEATURED SPEAKERS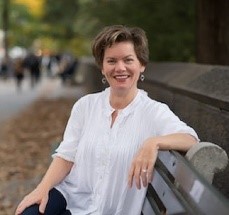 Speaker Claire Steichen
Claire Steichen has helped thousands of ambitious professionals increase confidence, calm and effectiveness through her I to the 4th Power curriculum. Claire is a Professional Certified Coach with an MBA from Columbia Business School; she spent two decades at multinationals including L'Oreal,  Christian Dior and Givaudan before becoming a coach and today works with individuals and teams to reach peak performance. Claire grew up in the US. Her father was from Luxembourg and her mother was French.

Purchase tickets
If a member invites and hosts non-members, the member has the option to purchase all of the tickets at the member fee price.
Positive Intelligence; Build Your Mental Fitness

October 26, 2021

6:00 pm - 7:00 pm