Wed, Jan. 26, 2022 at 6pm (Luxembourg)
Amcham Luxembourg in collaboration with the Luxembourg American Chamber of Commerce, New York (LACC) would like to invite you to our webinar:
Opportunities & Challenges of ESG Regulatory Aspects
Introductory Remarks from Mr. Paul Steinmetz, Consul General and Executive Director of Luxembourg Trade and Investment Office in New York.
Jervis Smith and Tomas Tobolka of VISTRA will share their insight on Opportunities and Challenges of Environmental, Social & Governance Regulatory Aspects in a lively panel discussion. Topics will include:
Key ESG growth drivers within Luxembourg's investment funds industry
Milestones and Trends in 2022 and 2023
Sustainable Finance Disclosure Regulation and Taxonomy
EU SFA (Sustainable Finance Action) Plan
The discussion will be of value to both US and Lux-based participants. Content will include the important regulatory aspects to be aware of (particularly the importance of 3rd party AIFM), as a way to minimize administrative burden for both Alternative Investment managers and Corporations. We'll hear more about Sustainability and ESG, taking into account contextuality (with European Taxonomy coming into force in January 2022 and the implementation of the SFDR compliant reporting rules, as well). Analysis will be offered as to the status of the regulatory measures initiated and what is the direction for the year ahead.
Speakers: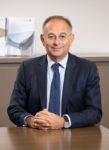 Jervis Smith was appointed Country Managing Director of Vistra Luxembourg in September 2019.
Being one of the senior managers at Vistra, Jervis brings extensive local and international experience in leadership and client management to our organisation. With more than 35 years of experience in the banking and finance industry, Jervis has considerable international expertise, especially in Banking.
Prior to joining Vistra, Jervis spent 25 years with Citi, most recently as Head of Investor Services, Luxembourg, where he managed the product and business development of investor services catered to banks, pensions, insurances and asset managers across the globe.
Previously, he was Head of Sales for APAC in Hong Kong, Global Head of Client Executives for Securities Services in London, Head of Financial Institutions for Managed Funds and the Middle East, and held other senior roles with financial institutions for the firm based in London and New York.
Jervis speaks both English and French fluently.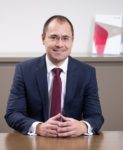 Tomas joined Vistra Fund Management in 2020 and he is the Conducting Officer responsible for the Portfolio Management function.
Tomas is an experienced real estate international professional with over 16 year's track record across all stages of the fund lifecycle, including fund raising and structuring, acquisitions, management, disposals and restructuring.Prior to joining VFM, Tomas helped establish and was the fund manager of  core plus and value-add pan-European funds based in London, UK. Assignments across a range of private equity and listed companies also covered  workout of non-performing loans, projects with infrastructure elements and strategic business planning.Tomas has master's degrees in Real Estate Investment from the Cass Business School in London, UK and Management from the UKF in Slovakia.His native language is Slovak but also speaks English and other Central European languages fluently.
Educational Qualifications
1982 Master in Public Law (University Paris 2)
1983 Diploma in Political Science (Institut d'Etudes Politiques (IEP), Paris)
1983 Post Graduate Degree in Foreign Trade (University Paris 9)
2001 Post Graduate studies in Public Administration (Ecole Nationale d'Administration (ENA), Paris)
Career with the Luxembourg Foreign Ministry
Jan 1989 Joined the Ministry as Assistant to the Secretary General of the Foreign Ministry concurrently in charge of the Asia desk (1989-1992), then the Latin America desk (1993), within the Directorate for Political Affaires
1994 – 1998 First Secretary, then Counselor, Luxembourg Embassy in London (Accredited to UK with co-accreditation to Ireland and Iceland)
1998 – 2002 Director for Legal and Cultural Affaires at Foreign Ministry, Luxembourg and non-resident Ambassador to Kiev (Ukraine)
2002 – 2007 Ambassador in New Delhi (India)
2007 – 2013 Ambassador in Tokyo (Japan) with co-accreditation to the Republic of Korea and the Republic of the Philippines
2013 – 2017 Ambassador in Beijing (China) with co-accreditation to Pakistan and Mongolia
2017 – 2021 Ambassador in Athens (Hellenic Republic); with co-accreditation to the Republic of Cyprus and Romania
Other Work Experience
1985 – 1987 Legal Advisor, International Protection Division of UNHCR (Geneva)
1984 – 1989 Lawyer in Private Practice (Luxembourg)
May – Dec 1997 Political Advisor with OHR (Sarajevo), under Luxembourg EU Presidency
* Recipient of Commandeur de l'Ordre national du Mérite du Grand-Duché de Luxembourg (2014)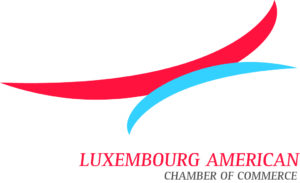 Purchase tickets
If a member invites and hosts non-members, the member has the option to purchase all of the tickets at the member fee price.
We're sorry, but all tickets sales have ended because the event is expired.
Opportunities & Challenges of ESG Regulatory Aspects

January 26, 2022

6:00 pm - 7:00 pm