International Women's Month
Dynamic Business Leaders ~ Entrepreneurs & More
24th March 2021 at 17:00 (Luxembourg time) time changed
The LACC in collaboration with Amcham Luxembourg will host a spectacular panel webinar event to celebrate International Women's Month. We will feature an expansive panel of women across many disciplines representing the very best of women in business in the U.S. and Luxembourg.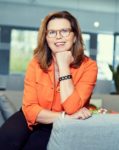 Speaker Karin Schintgen ~ Keynote Speaker
Karin Schintgen has a broad professional background in innovation, banking, media and public affairs. She is a pioneer of Luxembourg's startup ecosystem focused on entrepreneurship, corporate strategy, creative thinking and governance issues. Karin is a recognized leader in innovation management who launched and led the development of Europe's first bank-supported incubator. Presently, Karin is continuing her activities as an independent director on the Boards of various institutions and as an advisor to startups notably with a focus on FinTech and AI.   'I believe that corporate social responsibility is closely linked to our capacity to innovate'.
Featured Speakers: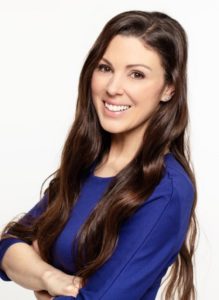 Speaker Lisa Burke – moderator
Lisa Burke has over 20 years experience as a TV presenter, reporter & interviewer. She is a broadcaster, actor, speaker, host, writer, voice-over artist, classically-trained singer, communications coach and science consultant. Lisa started working at Sky News in London in 2000, was on-air within a month, & stayed there for a decade. She now lives in Luxembourg with her family, including a pandemic puppy.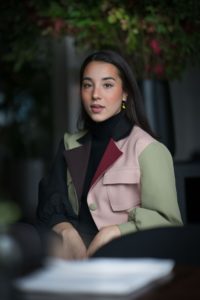 Speaker Liz Beuer – panelist
Liz is a multifaceted marketer who boasts a diverse professional background in both New York and Luxembourg within fashion, digital media, wholesale, production, and e-commerce for brands such as Tod's, The Row, The Coveteur, Olivia Palermo Inc., bybabba, and more. As the co-founder of purpose-driven marketing agency New Normal Bureau, she's specializing in strategic marketing programs within the fields of social media, influencer and experiential marketing, partnerships and content production for value-driven companies in an effort to propel a sustainable and equitable future for brands and organizations.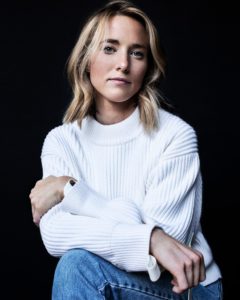 Speaker Natasha Franck – panelist
Natasha Franck is Founder and Chief Executive Officer of Eon. Eon powers Connected Products and sustainable and circular business models across fashion retail. Eon is bringing fashion online  – digitizing each and every garment to provide brands the digital backbone to connect directly to customers, power circular business models, and unlock unprecedented business intelligence. Eon pioneered industry's CircularID™ Protocol to facilitate data-exchange across the circular economy. Before Eon, Natasha was Vice President of Global Business Development at Delos – a sustainable real estate and smart cities technology start up. Natasha started her career in sustainable and mission based urban development at Jonathan Rose Companies. Natasha holds a Bachelor's Degree from Georgetown University.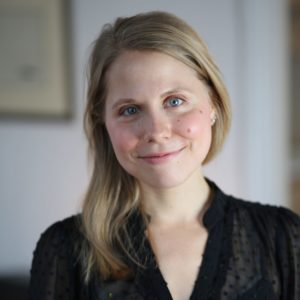 Speaker Isabelle Steichen – panelist
Isabelle Steichen grew up in Luxembourg and moved from Europe to the US in 2013. She transitioned to a plant based diet at the same time, driven by ethical, environmental and health reasons. Since moving to NYC, Isabelle has worked closely with founding teams for various early stage VC backed startups in the food and tech space. Her first role was at Kitchensurfing, an on-demand chef service startup. Most recently, Isabelle ran the operations and customer service team at Sawyer, a Brooklyn based education software company. As a long time passionate vegan, certified in plant based nutrition from e-Cornell, as well as the founder of the Plantiful Podcast, she is now combining her startup background with her desire to spread plant based eating with her new business Lupii. Lupii is making delicious whole food and plant based snacks out of the small-but-mighty lupini beans. Lupii launched its first product, Lupii bars, in January 2020 and is currently selling online as well as in select retail accounts across the country.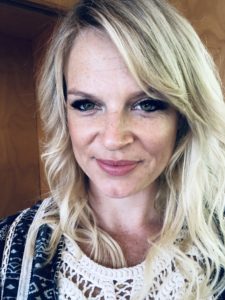 Speaker Genna Elvin – panelist
Genna is the Co-Founder and Chief Tada Office of Tadaweb, a growth stage technology company based in Luxembourg, with offices in Paris and London. In growing her company over the past 10 years, Genna has consistently placed emphasis on the importance of company culture, human-centric development and the maintenance of strong core values. Despite Genna's background in Law and Psychology (not technology) she often advises boards on the importance of subjects such as neuro-leadership and how to integrate psychological concepts into building a company and culture. In 2016 was featured in Forbes magazine for her place in the Top 100 female founders of Europe and was awarded Woman of the Decade in Business and Leadership in 2015 by the WEF.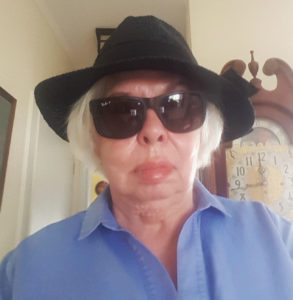 Speaker Susan Alexander
A native New Yorker, Susan Alexander has lived in Luxembourg since 1989. She has had a non-linear career path that has included working as a professional musician, being ordained as a Presbyterian minister, heading derivative and fixed income research at a Wall Street firm, founding a web site and web application development company, lecturing on snowdrops to Britain's Hardy Plant Society and evaluating funding proposals for the European Commission as an expert on Artificial Intelligence. In 2018, she earned a PhD in Human and Organisational Systems.
Since 1992, she has launched two companies in Luxembourg and one in New York. She is an author of nineteen novels which she considers to be her most entrepreneurial endeavour yet.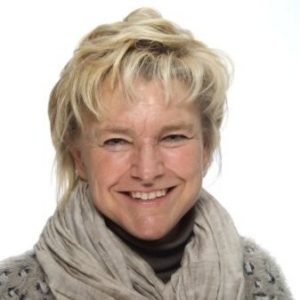 Speaker Sylvie Schmit-Verbrugghen
Herself an expatriate, Sylvie Schmit has over 28 years of experience working in the relocation industry and established the privately-owned company European Relocation Services in March 2004. The company has the GLOBAL EURA Quality Seal and received the HR ONE Award for Best Expat Services in 2007 and 2008. European Relocation Services is a member of the American Chamber of Commerce and Sylvie Schmit is a Board Member and Member of HR Committee. Sylvie is also an active member of/and advisor to the Luxembourg Chamber of Commerce and a Worlwide ERC, EURA, Crossglobe and EUMA member.
This event is brought to you by


Purchase tickets
If a member invites and hosts non-members, the member has the option to purchase all of the tickets at the member fee price.
Dynamic Business Leaders

March 24, 2021

5:00 pm - 6:00 pm