January 31st, 2023
18.00 – 22:00
Location: BCEE- Spuerkees

19, avenue de la Liberté
Luxembourg-Gare

Amcham has the immense pleasure in welcoming Prime Minister Mr. Xavier Bettel

to our new year's reception hosted by the Spuerkees at the fabuless former Arbed building.
More details to follow shortly as to when the registrations will be open.
Please join us for this exclusive event.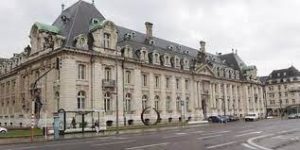 Purchase tickets
If a member invites and hosts non-members, the member has the option to purchase all of the tickets at the member fee price.
Price
Qty
Free Ticketshow details +
€0.00

(EUR)

Goes On Sale




December 1, 2022
Amcham's New Year reception

January 31, 2023

6:00 pm - 10:00 pm
Location
Address:
19, avenue de la Liberté
,
L-1931 Luxembourg
,
Luxembourg