Dear members and friends,
Amcham has the immense pleasure to announce it's traditional
new year's reception 2024 hosted by Spuerkeess & and sponsert by Amazon
at the fabulous building 19, Liberté
Please join us for this exclusive event Monday, January 29th at 18:00
Details about our guest of honor will be announced shortly.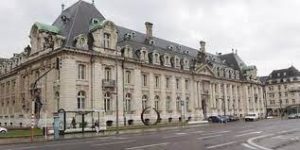 GDPR
Please be aware pictures will be taken throughout the event. By attending this event, you understand and agree that these images
will be reproduced for Amcham and website and social media purposes. You can withdraw the consent you have given at any time.
However, you understand that the Amcham may have limits into what is shared and reproduced such as that the Amcham cannot undo what is already done.
Purchase tickets
If a member invites and hosts non-members, the member has the option to purchase all of the tickets at the member fee price.
Price
Qty
Free Ticketshow details +
€0.00

(EUR)

Goes On Sale




December 29, 2023
January 29, 2024
6:00 pm - 10:00 pm