THIS EVENT IS POSTPONED TO A LATER DATE
T O O L S 4 L U X   C O M MI T E E
Welcome Days Re-Launch
Sponsored by: Berlitz – Spuerkeess – LaLux
Every year, the American Chamber of Commerce in Luxembourg organises free "Welcome Days" for newcomers to Luxembourg to give them the opportunity to discover some of the important aspects to consider when moving to Luxembourg and to help them adapt to their new environment.
2021, however, is a year unlike any other. The current global pandemic has profoundly challenged the way in which we work and interact with each other. Amcham strives to achieve the right balance between providing a series of enriching seminars, whilst still protecting the health and safety of our customers and staff during the ongoing pandemic. Hence, this year we are offering our Welcome Days online via Zoom.
In three all-inclusive 2-hour webinars our relocation expert, Beverley Atkinson, will give you all the important information you need to get settled into Luxembourg. The webinars are divided into 3 sessions of 2 hours each:
Webinar 1: Rent Contracts and Tenant's Insurance
Understanding your rent contract
The entry and exit inspections
Tenant's responsibilities
Tenant's insurance
Tenant's rights
Webinar 2: Battling Bureaucracy
The state health scheme
Leave entitlements
The tax card
Employing domestic help
Household help
Hosting an au pair
Driving licence registration or exchange
Driving in Luxembourg
Buying, selling or importing a car
Webinar 3: Schooling and Family Benefits
Child allowance and childcare vouchers
State education
Other schools
What and When:
| | | | |
| --- | --- | --- | --- |
| Rent Contracts and Tenant's Insurance | 29/05/2021 | 10:00 – 12:00 | Zoom |
| Battling Bureaucracy | 12/06/2021 | 10:00 – 12:00 | Zoom |
| Schooling and Family Benefits | 26/06/2021 | 10:00 – 12:00 | Zoom |
This article is just a summary, so be sure to sign up to get the live information. To register, please see Below: Each webinar needs a separate sign in according to the date. You will receive a Zoom invitation for each webinar.
This is a free event offered as a public service to AMCHAM affiliated persons and additional sponsorship would be most welcome and appreciated for the repeat series planned for the fall of this year.   Please contact: jane@amcham.lu
This first series has been made possible thanks to the kind corporate sponsorship from Berlitz, Spuerkeess and LaLux
We look forward to meeting you during our Welcome Days.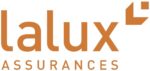 Purchase tickets
If a member invites and hosts non-members, the member has the option to purchase all of the tickets at the member fee price.
Amcham Welcome days Part 2

June 12, 2021

10:00 am - 12:00 pm