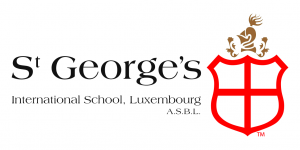 Introductory letter to employers: To whom it may concern.
Year 10 Work Experience
Monday 29th April – Friday 3rd May 2019
Thank you for considering accommodating our student for 4 days of work experience.  Through this placement, the student should hopefully:
Discover what it is like to go to work, realising how it is different from school.
Experience the discipline of the workplace, e.g. time-keeping, safety and other regulations etc.
Learn about some work processes and become aware of the skills needed at work.
Gain experience of social relationships in an adult environment.
Learn of the qualifications they would need to enter employment in this career at various levels.
During the placement period, it would be beneficial if at all possible that an experienced employee could act as a supervisor, assisting the student in overcoming any 'first day nerves' as well as guiding them through the various work procedures.
St. George's will try to ensure, wherever possible, that the student on work experience observes confidentiality of the business and compliance with health and safety regulations. The student is expected to work as a 'junior' employee, undertaking normal duties to the best of their ability. It would be helpful if our student could be exposed to as many aspects of the work as possible.  A visit to the company will be organised by the school during the placement period to ensure everything is going well for the student – details of this will follow. In addition, the student will be asked to complete an assignment on their experiences.
I would like to take this opportunity to thank you in anticipation for your support and look forward to a worthwhile, beneficial and rewarding experience
Yours sincerely,
John Teale
Key Stage 4 Coordinator (ksc4@st-georges.lu)