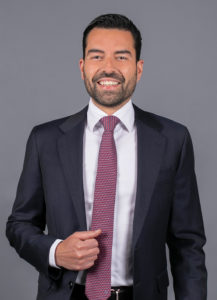 DLA Piper Luxembourg has advised 3R Petroleum subsidiary to obtain funds for Petrobras acquisition
19 August 2022
Led by partners Xavier Guzman and Jacques Wantz, a team of DLA Piper Luxembourg has advised 3R in obtaining a USD 500 million loan for the acquisition of oilfield assets from Petrobras, Brazil's state-run oil company.
3R Petroleum is a company in the oil and gas sector with a focus on redevelopment of mature production fields located on land (onshore) and in shallow water. Its Luxembourg subsidiary will use the funds to acquire the Potiguar cluster: oil and gas producing fields as well as private-use terminal, refinery and storage assets in the Potiguar Basin in the northeastern state of Rio Grande do Norte. The acquisition of the cluster will be concluded by 3R Potiguar S.A., a Brazilian subsidiary.
Xavier and Jacques were supported in Luxembourg by partner Laurent Massinon, and associates Yann Zellet, Fanny Denoël, Christina Nickel and Marion Deschamps (all Finance) and Emre Akan and Delphine Martel (all Tax). DLA Piper Luxembourg, Milbank in São Paulo and New York and two offices of Brazilian firm Mattos Filho, accompanied 3R and their in-house counsels Amanda Behring and Taciana Furlan in this complex structuring and financing.