Luxembourg, 14 February 2022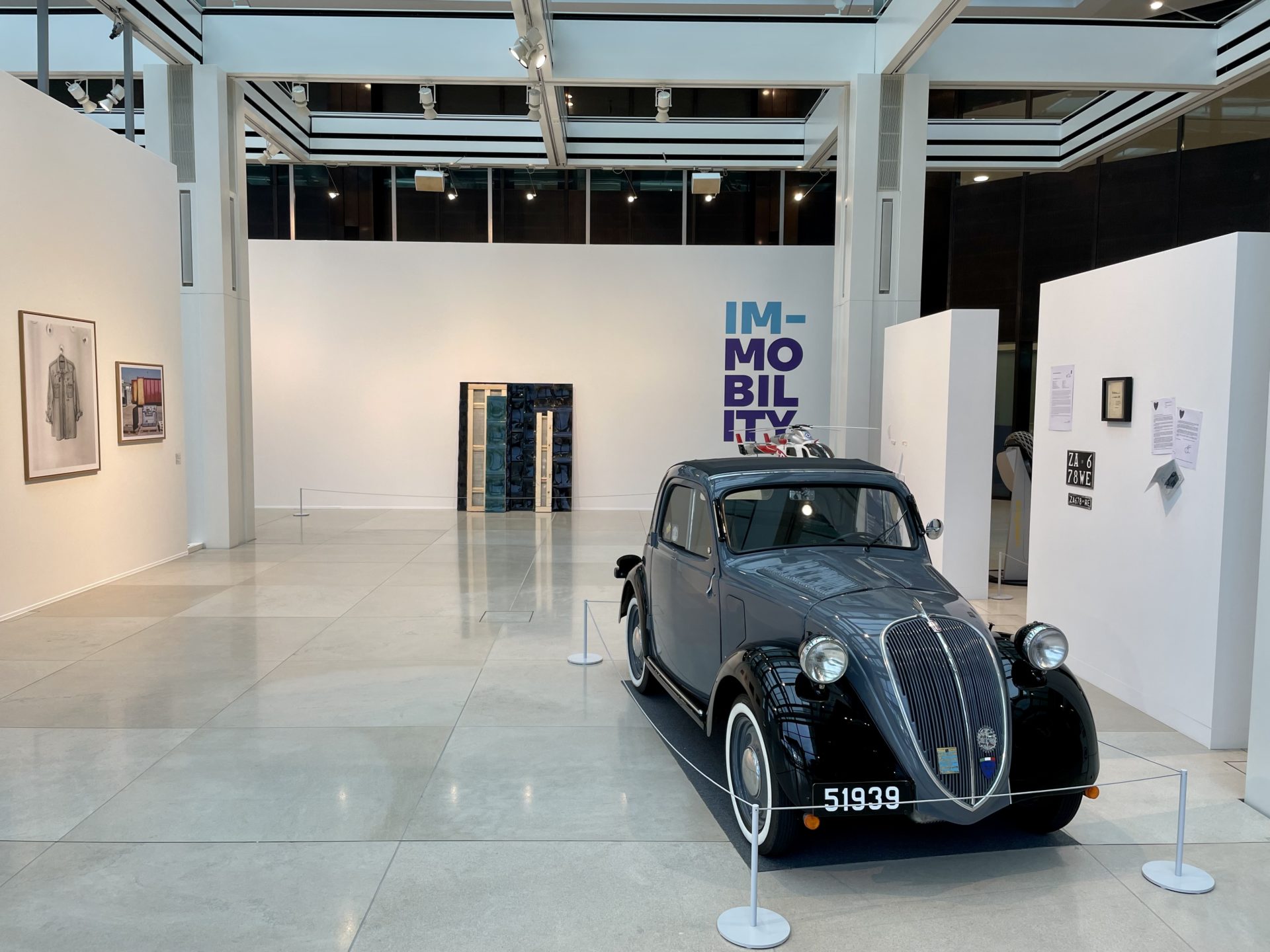 IM-MOBILITY pushes the boundaries
Banque Internationale à Luxembourg unveils the latest part of its multidisciplinary IM-MOBILITY exhibitions. Launched in 2021, IM-MOBILITY brings together artists and innovative businesses who, through their work, question our relationship with space, and lay the foundations of our future means of transport. The new display includes works of art, videos, prototypes and performances in BIL's Galerie L'Indépendance and Heintz Park from 6 February to 3 June 2022.
While the first part of the exhibition, opened in March 2021 a year after the break out of the pandemic, showcased works from the bank's collection, the second included the Art2Cure event from June to August 2021, the proceeds from which were used for research into the development of equipment for people with reduced mobility. The artistic element of the third part, held between September 2021 and January 2022, was hit by the health crisis.
Yet in the two years since the pandemic began, we have only now been rediscovering a degree of liberty in our travel, movement and meeting. Mobility is meeting our needs again, with all its fragility, urgency, paradigm shift… which Andres Lejona's series of photos confronts.
This exhibition also juxtaposes artistic visions to transport solutions in an alternative, more responsible and more courageous way. Such is the case with the GoodYear's Oxygen concept tyre, and Losch's silent e-scooter. It also invites us to consider immobility, to contemplate nature around us, which is necessary for our fragile balance now more than ever. Roger Wagner's photographs are the finest example of this. Marc Scozzai's video, and Claudia Passeri, who presents Saracinesca, a poetic work whose shadow suggests going beyond physical limits, sit within a more conceptual register, between mobility and immobility.
This exhibition highlights men and women's incredible ability to rethink means of production, communication and sharing with sustainability and future generations in mind. Now more than ever, awareness lies at the heart of debate, whether artistic or economic.
This last part of the IM-MOBILITY exhibition brings together works of art as well as videos, prototypes and innovative vehicles from companies and research institutes for which responsible transport is a core issue. The Galerie L'Indépendance, Heintz Park, customer reception areas and other venues will be used throughout the exhibition.
Artists:
Frank Jons, Andres Lejona, Roland Quetsch, Claudia Passeri, Laurent Turping, Roger Wagner.
A Marc Scozzai work lent by the MUDAM is also on show.
PRESS RELEASE
Innovation partners:
Goodyear, Groupe Losch, Luxembourg Air Rescue, MDI
Galerie L'Indépendance, Banque Internationale à Luxembourg, 69 route d'Esch, Luxembourg. Every business day from 8am to 6pm, from 6 February to 3 June 2022. Heintz Park, always open.
Discover the IM-MOBILITY exhibition, the latest news at www.bil.com/im-mobility
About Banque Internationale à Luxembourg (BIL)
Founded in 1856, Banque Internationale à Luxembourg (BIL) is the oldest multi-business bank in the Grand Duchy. It has always played an active role in the main stages of the development of the Luxembourg economy. It currently operates in retail, private and corporate banking, as well as on capital markets. With more than 2,000 employees, the bank has branches in Luxembourg, Switzerland and China.
For more information, please contact:
Vincent Pelletier
Banque Internationale à Luxembourg SA
69, route d'Esch • L-2953 Luxembourg