EIB issues its first ever digital bond in pound sterling
31 January 2023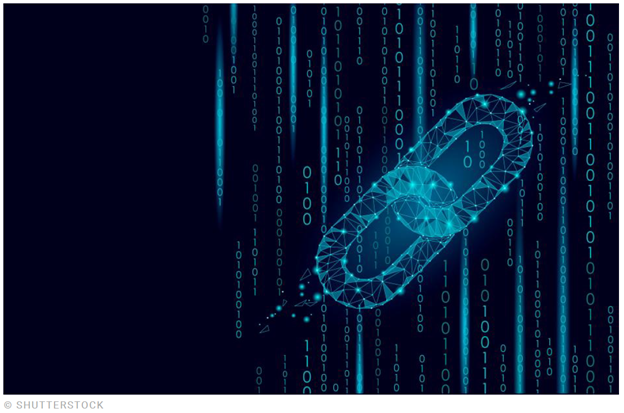 The EIB is continuing to spearhead market developments in the digitalisation of capital markets with a fully digitally native bond issuance in pound sterling.
The £50 million digital bonds, which bear a floating rate of interest, are registered in a private blockchain that ensures privacy and efficiency, while a public blockchain mirror record provides increased transparency on an anonymised basis.
The EIB has appointed BNP Paribas, HSBC and RBC Capital Markets as joint lead managers.
The digital bonds will be held in digital securities accounts kept on HSBC Orion.
The BNP Paribas Securities Services business in Luxembourg, RBC and HSBC will act as custodians for existing clients who invest in this digital bond.
Today, the European Investment Bank (EIB) priced its first ever £50 million digital bond using a combination of private and public blockchains operated and accessed via HSBC Orion – the bank's tokenisation platform.  It follows the recently adopted Luxembourg legal framework tailored to allow for the issuance, transfer and custody of dematerialised securities on distributed ledger technology (DLT) infrastructure.
The encrypted private blockchain serves as the record of legal ownership of the digital bonds and provides an operational framework to manage the floating rate instrument and its lifecycle events. The public blockchain is used for information purposes and provides increased transparency to investors and the market as to holdings of the digital bonds on an anonymised basis. The dematerialised digital bonds will be held in digital securities accounts kept on HSBC Orion. The BNP Paribas Securities Services business in Luxembourg, RBC and HSBC will act as custodians for existing clients who invest in this digital bond.
The pioneering vision of digital bonds intends to bring benefits to market participants by reducing costs, improving efficiency and allowing for real-time data synchronisation across participants. The architecture — distributed between BNP Paribas, HSBC and RBC Capital Markets — sees HSBC acting as central account keeper recording transactions in the digital bonds on the secure HSBC Orion platform.
EIB was advised in this transaction by Clifford Chance while the joint lead managers were advised by Allen & Overy.
EIB Vice-President Ricardo Mourinho Felix said: "The EIB's role as the EU public policy bank goes beyond acting as an ordinary bank. We promote innovative and disruptive solutions, as demonstrated 15 years ago with the very first green bond issuance. The time has come for further innovation in the financial sector, and we are pleased to issue the first digital bond in pound sterling on a private and public blockchain with the support of our counterparts. This new financial tool will provide additional capital flow that the EIB will invest in projects with global impact."
BNP Paribas Head of Digital Assets for Debt Capital Markets Benjamin de Forton added: "After the successful euro-denominated trades, the EIB is now launching the world's first ever digital bond denominated in pound sterling. This bond is testing the potential of tokenisation on a private ledger for safety and efficiency combined with disclosure on a public ledger for transparency. We are honoured to partner with the EIB in exploring the usage of tokenisation in capital markets."
Managing Director and Head of DCM Syndicate at HSBC, EMEA Asif Sherani said: "We're delighted to work with the European Investment Bank on the first digital Sterling bond. This is also the first public issuance on our tokenisation platform, HSBC Orion, which has opened up opportunities for faster processing and improved operational performance across fixed-income issuance."
RBC Capital Markets Head of European DCM and Syndicate Sean Taor said: "RBC is honoured to have worked with the European Investment Bank again in helping develop a new product in the pound sterling primary bond market. This landmark transaction marks the first sterling-denominated digital bond and opens the path for other market participants to follow. Congratulations to the European Investment Bank for a successful transaction and for leading the way."
LuxSE Director of International Capital Markets and Member of the Executive Committee Arnaud Delestienne concluded: "This new digital bond issuance marks yet another firm step towards the all-important digitalisation of capital markets. The adoption of blockchain technology has the potential to significantly enhance global debt capital market operations, and we are proud to build on our longstanding relationship with the European Investment Bank by acting as the listing venue for this landmark digital bond."
HSBC Group Treasurer Carlo Pellerani said: "This is an exciting achievement made possible by the work of all parties involved. HSBC's commitment to driving innovation is a key differentiator for the firm. Further digitalisation of capital markets promises a more efficient and robust financial markets ecosystem for both issuers and investors. We are delighted to have been part of this landmark transaction."
BNP Paribas Head of Group ALMT Bond Portfolio Management Hervé Cros said: "BNP Paribas is pleased to invest in the first EIB digital issuance bond denominated in pound sterling, helping to better understand how blockchain-based settlement platforms can be used in liquidity management."
Head of Fixed Income at Schroders Andrew Chorlton added:
"We are excited to participate in this digital bond issuance, an important innovation for the development of digital asset solutions. This is another important step on our journey to understand the transformative potential of distributed ledger technology and how it may support the asset management industry to deliver better outcomes for our clients."
Blockchain is a digital and distributed ledger of transactions using advanced cryptographic techniques and the contribution of a network of participants. The participants jointly validate the transactions in blocks in an ordered and immutable sequence (hence the name "blockchain"). This combination of features primarily aims to provide enhanced security and operational efficiency without resorting to a centralised registry to keep track of bondholders.
Summary terms and conditions for the new bond issue
| | |
| --- | --- |
| Issue amount | £50 million |
| Pricing date | 31 January 2023 |
| Settlement date | 2 February 2023 |
| Maturity date | Interest payment date falling in or nearest to February 2025 |
| Coupon | Compounded SONIA Index + 0.12% floating rate, payable quarterly in arrear (with a long first interest period) |
| Interest payment dates | 3 February, 3 May, 3 August and 3 November, subject to adjustment for business days |
| Re-offer spread | SONIA + 12bps |
| Re-offer price | 100.00% |
| Governing law | Luxembourg law |
| Admission | Luxembourg Stock Exchange Securities Official List  (LuxSE SOL) |
| Joint lead managers | BNP Paribas, HSBC and RBC Capital Markets |
| Central account keeper, principal paying agent and calculation agent | HSBC |
| Blockchain | Private permissioned blockchain under the HSBC Orion platform |
CONTACT
Sertore Serena
sertore@eib.org
+352 4379 – 70859
Press Office
press@eib.org
+352 4379 – 21000
REFERENCE
2023-030-EN