Doing Business in Luxembourg – Fourth Edition
The American Chamber of Commerce (AMCHAM) has launched the fourth edition of its business guide Doing Business in Luxembourg, which provides an overview of the rules, practices and customs of the Luxembourg business environment as well as the cultural context of the workplace environment, the government and social support systems. A team of almost 100 experts from AMCHAM's member companies, the Luxembourg Chamber of Commerce and our other partners have updated and expanded the content of the publication, thus making it the most comprehensive guide available on the Grand Duchy as a business location.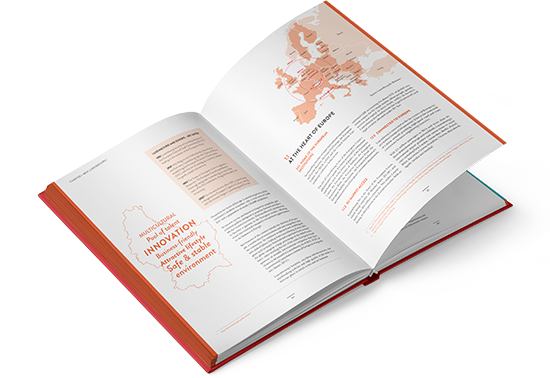 The book's purpose is to promote and facilitate the establishment of new business in Luxembourg. The intended users are entrepreneurs (both older and young people looking to establish their first business) and international companies looking to establish European Headquarters. The subjects covered are organized into four sections to include information necessary to decide if Luxembourg is a good locational fit for your international company; information on who to visit and what paperwork to bring to get business approvals; information for small business owners and entrepreneurs looking to establish a business; and information for newly arrived foreigners who want to know about labor law, medical and social security benefits and how things work in Luxembourg. This book has been researched and published as a public service to promote investment and the establishment of new businesses in the Grand Duchy of Luxembourg and to help Luxembourg-based international companies.
The three previous editions of the publication have been enormously successful, most notably due to the way in which the information is presented – in a simplified, non-legal manner – and as it also includes reference materials and contact information.
The fourth edition has found strong support from key players in the Grand Duchy such as the Ministry of Economy and the Luxembourg Chamber of Commerce. It will be distributed at the various international trade missions the Luxembourg Chamber of Commerce and several Ministries are intending to make over the next few years and will also be found at all Luxembourg Embassies around the world in order to support the promotion of the Grand Duchy.