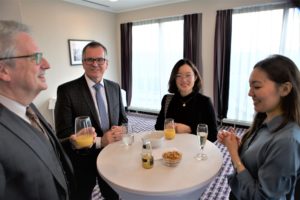 Amcham had the immense pleasure in welcoming  Mr. Denis Niedringhaus, an ICF certified coach for a very special workshop entitled: Peeling the Cultural Onion: Expat Integration
Workplace culture is complex and has many layers, not unlike an onion.
In attendance were many Human Resource Managers who expressed an interest in keeping top talent once they arrive in Luxembourg
Denis provided strategies for successfully on-boarding and integrating expatriates, finding out what cultural filters are and how they can dramatically impact employee turnover, well-being and performance.
In this special workshop, we looked at number of tools available to help you help others integrate a multicultural workforce.
Newcomers to Luxembourg, learned about the cultures of Luxembourg's neighbors:
France, Germany, and Belgium and how they influence the local mindset.
We specially arranged the Panoramic view restaurant and also made an affordable package for all.
This package included lunch and free parking.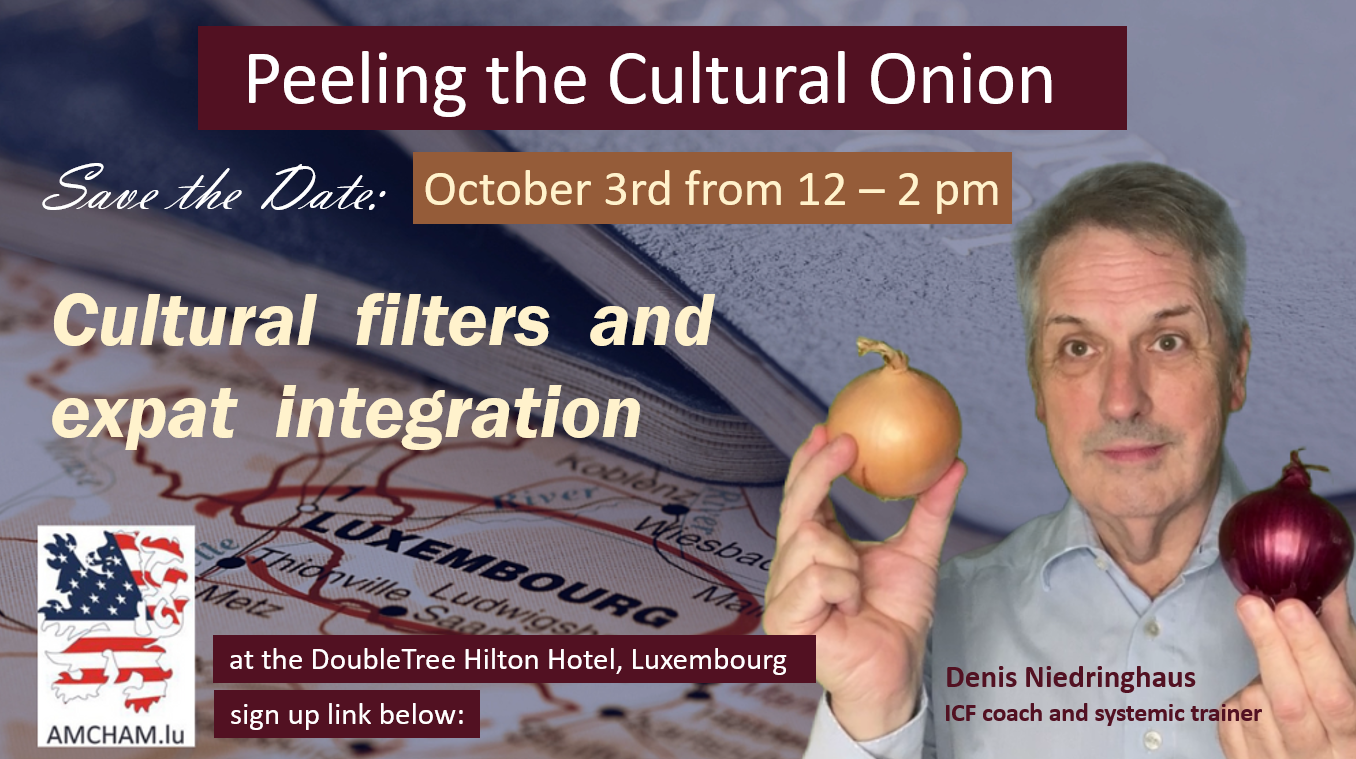 ---