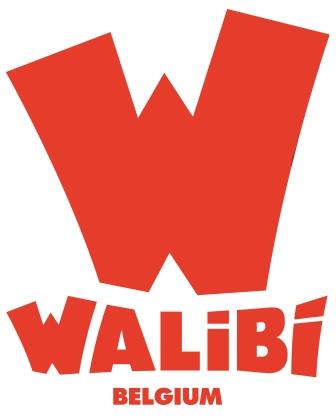 https://www.walibi.be/en/business/your-employees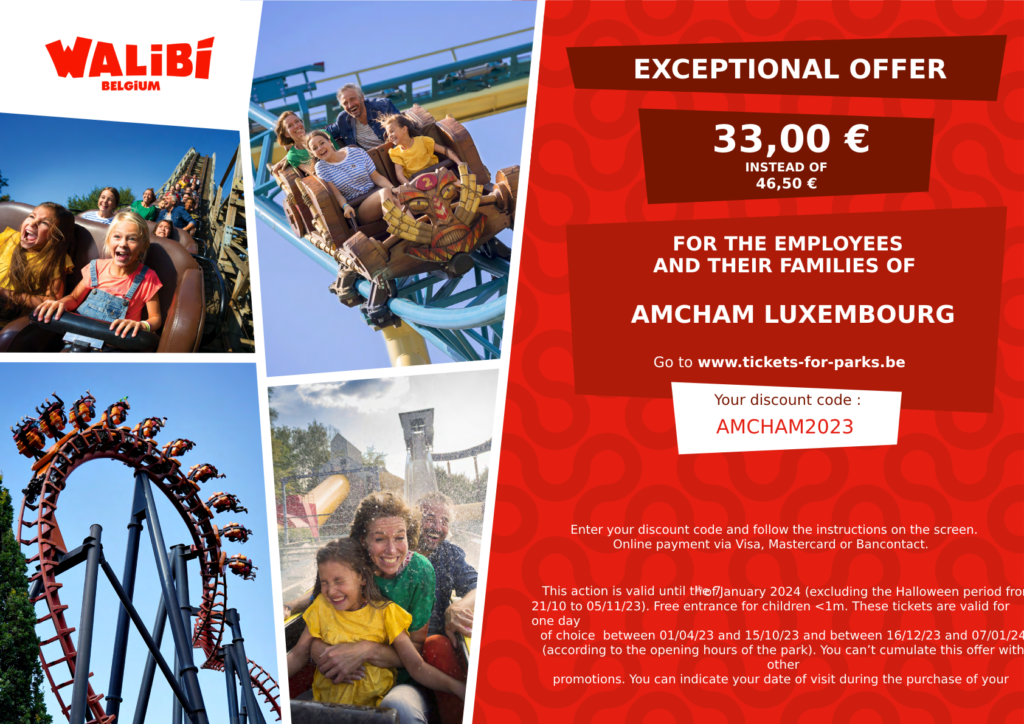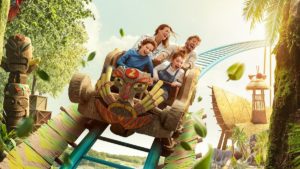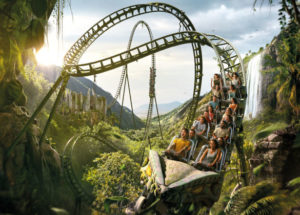 A MOMENT OF RELAXATION AND FUN: THE BEST GIFT FOR YOUR TEAM
Has your team's relationship with each other been shaken up by teleworking? Nothing better than a collective dive from 50 meters high at 113 km/h to bond and rekindle the fire!
Discover our attractive offers for companies and invite your employees to a sensational team building at Walibi. Want to bet they'll never forget this day?
For more details, contact Walibi via business@walibi.com
https://www.walibi.be/en/business/your-employees
In order to get the discount, please proceed as follows:
Go to www.tickets-for-parks.be.
Choose your language: NL / FR / ANG / DT
Choose your theme park
Use your promocode : AMCHAM2023 for Benefits Club discount card
URL is www.tickets-for-parks.be
Choose the amount of tickets needed, the date of your choice and put it in the basket
Top right hand corner, select payment method. Proceed accordingly.
Confirmation will be sent to your email address.
Tarifs: Bellewaerde 35EUR pp taxes included instead of de 41.50EUR pp taxes included at the Ticket Office.
This discount is only for online purchases and card holders will NOT get this discount at the ticket office on location.