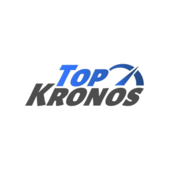 Available discount: 10%
https://www.top-kronos.com
As a wholesaler of household appliances in Luxembourg, TOP KRONOS offers its products to private customers at competitive prices.
Refrigerators, freezers, ovens, washing machines, tumble dryers, dishwashers, cooker hoods, hobs, vacuum cleaners, our teams will help you find your products via telephone, email and social networks.
Our appliances are brand new, with no defects in appearance or packaging, and are all GUARANTEED FOR 2 YEARS. What's more, we offer a free delivery service in Luxembourg and Moselle. We can also arrange installation of your appliances.
Thanks to AMCHAM, you'll benefit from an exceptional discount on all our products. Don't wait any longer, and get in touch with our teams for any special requests you may have.
https://www.facebook.com/TopKronosElectromenager
Locations
TOP CHRONO
16 avenue Pasteur, L- 2310 luxembourg
+33645124284