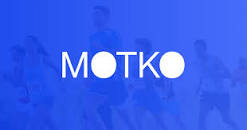 Available discount: 15%
https://www.motko.co/
Motko® is an impact – driven wellbeing and health technology company. Founded by a former tennis player and finance professional, Motko's offerings are tailored to elevate physical, mental and emotional health, and cater to individuals with demanding schedules.
Licensed Works with WELL partner, Motko® works with corporations, governments and real estate stakeholders, delivering health and well-being solutions to people globally.
From fun sports experiences to mental health tips and nutritional support, Motko infuses positivity and well-being into people's daily lives. Don't we all want to have a good day?
We are offering discounts for both of our products – the corporate well-being program and the real estate software solution. Motko Corporate and Motko Real Estate are both well-being technology solutions designed to elevate mental, physical and emotional health of people in the workplace.
To enquire about the offers for either of the product, members should email motko@motko.co with a reference AMCHAM.
The special code that can be used for the product is AMCHAMxMOTKO.