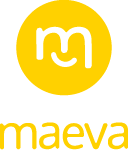 https://ww2-ce.groupepvcp.com/fr-fr/location-vacances-maeva_ms?accreditation=102268&sso=0271b6aba80015c05746f50bd14f697c
Maeva.com :
From winter vacations to summer vacations, Maeva.com is the most complete search engine with more than 20,000 holiday offers.
With Maeva Residences: go to Chalets, Residences, Village Clubs, hotels or cottages at the best rates.
With Maeva Home, go to a private home with a professional! Access a unique selection of 3000 houses, villas and apartments.
Choose Maeva campings: thousands of camping offers selected in the most beautiful regions of France and Spain