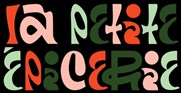 Available discount: 10%
https://www.instagram.com/lapetiteepicerielux/
-10% off food products
-5% on non-alcoholic drinks, wines and champagnes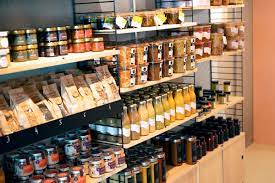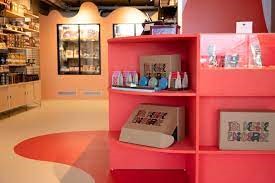 Who are we?
•
La Petite Épicerie was started by me, Guilhem ( I'm a French guy who's been living in Luxembourg since 2011 After 13 years working in
the financial sector, I realized it was time for a change I wanted to do something that combines the things I loved and share them with
people
•
From this aspiration, La Petite Épicerie was born It's a friendly and uniquely designed shop, located in a lively neighborhood in
Luxembourg City a place where I can share my passion for Gastronomy while helping others create special moments amongst
friends and family
•
At La Petite Épicerie, we have made personal connections with artisans to offer you exceptional goods, from crafters who demonstrate their
love for what they do through the quality of their work, and who care about their impact by prioritising social and environmental
responsibility in their production
•
When you walk through the doors of La Petite Épicerie, we will help you discover hidden gems, carefully curated to transport the senses and
create fond memories over a glass of wine, an amuse bouche, a well prepared meal, or a hot drink Stop by soon to discover culinary
treasures for all appetites, ages, and palettes!



Our services
•
Where
can you find us?
Our shop is located 154, route de Thionville Luxembourg Bonnevoie . When you get there, you will find on the ground floor our gourmet products and in the
cellar a fine selection of wine, spirits and non alcoholic drinks. You can also find some of our products on the online marketplace Letzshop.
•
Are you looking for the perfect gift which will help you to make the difference?
We offer a personally tailored gift box making service. The diversity and quality of our products allows us to easily adapt to your needs, budget, occasion, and
recipient(s
•
Are you organizing a small event?
La Petite Épicerie can cater for small events, with customized cheese and charcuterie boards, spreads, and beverages.
•
Are you looking to set up an original team building activity We can organise private tasting sessions in our 104sqm space (up to 25
people), or in a location of your choosing, according to your needs.
Locations
La Petite Epicerie
154 Rte de Thionville, L-2610 Luxembourg
661 568 245