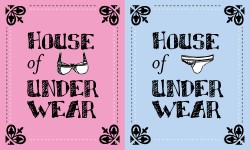 Available discount: 10%
https://www.houseofunderwear.lu/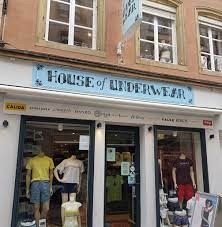 The House of Underwear store is located near the Place d'Armes in downtown Luxembourg and welcomes you from Monday to Saturday from 9am to 6pm. We are closed on Sundays, except the first Sundays of summer, from 2pm to 6pm.
Among our product lines, we offer :
Underwear for women & men
Pyjamas, nightgowns, nighties, bodysuits…
Socks, stockings and tights
Bathing suits,
Swimwear for men,
Children's range : pyjamas, underwear (Calida, Calvin Klein, TH)
Homewear : t-shirts, pants, jogging suits …
You will find a competent and motivated team, always ready to advise you to choose the product best suited to your needs or to please your loved ones. Orders on catalog from our manufacturers possible.
Discover more information about our products and partner brands by browsing our site.
Locations
House of Underwear
20, rue Louvigny, L-1946 Luxembourg
26 27 05 40