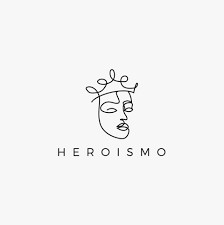 Available discount: 10%
https://heroismo.shop/
PROMOCODE "AMCHAM10"
"We are all ordinary. We are all boring. We are all spectacular. We are all shy. We are all bold. We are all heroes. We are all helpless. It just depends on the day."
We could not agree more with Brad Meltzer. From this idea that heroism lived in each of us more than in super-hero fantasies, we created Heroismo, a sportswear brand tailored or everyone doing extraordinary things on a daily basis.
Women and men pursuing their dreams, juggling between their work and family lives, trying to stay in shape, going the extra miles and fighting for what they want.
We are passionate about our brand and we take great pride in the well-thought cuts and styles we offer, the quality of our materials and the color palette we imagined.
We are Mickael & Nausicaa and together we share the same passion of sport and together, we had the idea to create a line of sports and leasure clothes inspired by and made for heros from our dailylife – hence the names we gave to ourproducts, each of them carrying an inspiring story from people that are close toour hearts.
We started with a women's collection as we wanted them looking and feeling fabulous with on-trend and flattering cuts, pastel colors and buttery-soft materials. Then we expanded to mens and we think we passed the test!
While Mickael likes exchanging with partners and suppliers, Nausicaa enjoys the creative and marketing side of the process. However, above all, what passionate us the most is giving life to our vision of the Heroismo squad and seeing the look in our customers' eyes when they are wearing our products.
We hope you will love Heroismo as much as Heroismo loves you !