Available discount: %
https://www.fiisschenconcept.lu/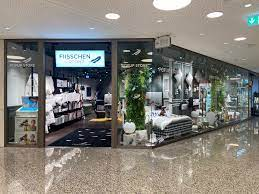 Fiisschen Concept
For years we have been dealing with healthy sleep, because it is the basis for our daily well-being.
Through a very careful selection of our brands and products, we have made it our mission to select the best quality and the most exclusive materials for our customers' sleep experience. .
Our aim is to respond to your individual wishes and needs and to offer you the right bed.
We carry all common sleeping systems such as waterbeds, Tempur mattresses, gel mattresses or even box spring beds.
Benefit from our experience and treat yourself to individual advice in our shop.
All our brands: Akva, Biederlack, Brinkhaus, Christian Fischbacher, Deknudt-Mirrors, Ecolife, Elegante, Esprit, Fleuresse, Froli, Geha, Hästens, Joop!, Jori, Kaeppel, Kneer, Lakebos, Lampe Berger, Marc O'Polo, Nill Spring, Nolte, Re-Beds, Ruf-Betten, Strässle, Swarovski, Slyvie-Thiriez, Technogel, Tempur, Thielemeyer
Mattresses/Beds
-Hästens 20%
-Ecolifebeds 15%
-Tempur 15%
-Technogel 15%
-Nilspring 15%
-Akva 10%
Accessories
-Sichou 15%
-Scharel 20%
-Brinkhaus 15%
-Lakebos 15%
-Christian Fischbacher 15%
-Thomas Albrecht 15%
-Lampe Berger 15%
Locations
FIISSCHEN CONCEPT
1 Fuussekaul , L-9156 Heiderscheid
26 88 94 33