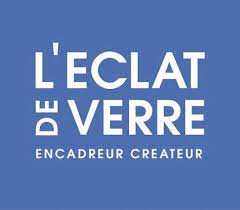 Available discount: 15%
https://www.eclatdeverre.com/
WE FRAME YOUR
PAINTINGS
PHOTOS
POSTERS
OBJECTS
Picture framing is an artisanal craft, requiring great precision and opening up infinite possibilities to frame anything from photos, paintings and posters to sports memorabilia, diplomas, works of art and any other object. Imagination, creativity, originality and subtlety are required to frame an object and put it in its very best light.
À L'Éclat de Verre Luxembourg-Howald ,we are specialized in the manufacture of mirrors and frames on – measure. All you have to do is tell us your tastes, the dimensions and the nature of the object to be framed, and our team of experts will create the model that suits you.
Our team of tailor-made framing professionals in Luxembourg-Howald creates unique pieces that don't exist anywhere else.
Our models are entirely handmade, hence the quality and precision of their finish.
Also find in our shop, the retail sale of supplies intended for fans of creative hobbies.
Locations
Eclat de Verre
4, rue Joncs Bat:2 , L-1818 Howald
26 897 797