Available discount: 10%
https://www.darmaxis.com/
Darmaxis: The ultimate in modern food supplements!
Darmaxis is, above all, the meeting of two scientists who are experts in microbiota. The first, Sylvie, the microbiologist, and the second, Irina, the biochemist.
The motivation for the creation of the Darmaxis company was a vision, even a necessity, to help people take care of their well-being with effective products, without any additives. Hence the idea of setting up an innovative concept. This one proposes food supplements guaranteeing the height of the requirement, i.e., the essential and nothing else. Thus, Darmaxis goes beyond the organic to offer products of unequalled purity.
Mastering the scientific skills and legal aspects, Sylvie and Irina put the project into action in 2018.
Today, Darmaxis offers interdependent and complementary product lines. Clear, concise and ultra-targeted, they help boost and maintain this formidable machine that is the human body.
Quality, efficiency and transparency are the DNA of Darmaxis.
Darmaxis products are formulated on the basis of the latest scientific publications and respect the multiple constraints of European legislation. They are notified to the state food safety agencies.
The credo of Darmaxis is work ethics and respect for the customer above all.
Your trust is our best reward. Welcome to our world!
USE THIS PROMO CODE ON YOUR WEBSITE ORDER: AMCHAM2023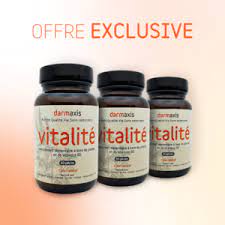 Locations
Darmaxis Sàrl
BP10, L8401 Steinfort