https://www.boromidd.com/gb
Boromidd! is the outcome of at least three basic concerns. Above all, of my long lasting passion about wines, that dates back to the Eighties, when we travelled with friends for the first time to the Tokaj region to have some fun (actually, we did have some…).  Second, it is due to the discontent I felt when after ten years spent in Luxembourg, I still didn't find any wineshops where I could get a good Hungarian bottle if needed. Third, I can hardly explain why Hungarian wines seem to be totally unknown around here (with the only exception of Tokaj maybe).
So I decided to set up an on-line wineshop as a response to these appelling issues.
My aim was to help wine enthusiasts discover the best of what Hungarian wineyards have to offer –  traditional grape varieties, new tasting experiences, the discovery of an another wine world. Boromidd ! gives you an extensive range of Hungarian red, white and rosé wines to answer your expectations at fair and affordable prices. My carefully selected assortment includes the best bottles of great producers,  as well as rare wines, from small family-owned wineries, producing sometimes just a few hundred bottles. So if you are after characterful wines from small independent wine makers, you're in the right place.
This is a local business, so I am keen to hear from my customers. If you have any suggestions for additions to the wine list or indeed, any other views, questions, suggestions – then please contact me.
Boromidd! = "Drink my wine!" and stay tuned for my regular updates!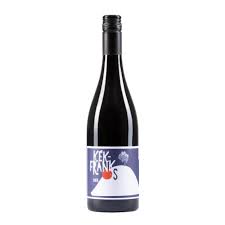 10% discount from 100 euro purchase for AMCHAM affiliated persons.
Note: as in my webshop www.boromidd.com I cannot give this discount after the purchase has been made, interested persons that once the products have been chosen, they should order by e-mail to benefit from the discount.
Locations
Boromidd!
23, rue de la Sûre, L-6484 Echternach
621 193 753