Available discount: 7%
https://www.art-management.lu/
"Art is a line around your thoughts"  Gustav Klimt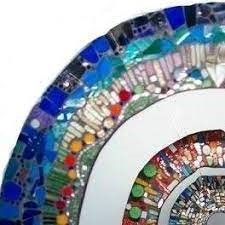 "Art-Management" is an art-consulting company working on the intersection of art and business. Our human-oriented services are intended to improve your wellbeing due to the carefully selected art-piece which makes you smile, gives an energy, and talks to you, which will be your sole-mate for a long time. It makes us different from other galleries or-and art-dealers. We are proud to present artists from 4 continents.
Special offer for our exclusive services for AMCHAM-members in 2023: B2B, B2C -10%
Art can enhance your corporate environment: According to FORBES, the work efficiency is 17% higher in the offices where the artworks & plants are present. Art is a powerful tool to visualize your business philosophy, reflect your corporate values, and affect your staff/clients in a desirable way. "Saying without words". We will be happy to help you with concept creation & realization.
Bespoke events bring your clients – and their clients – together with artists and art luminaries, to create unforgettable experiences, connections, and knowledge exchange. Bespoke events are tailored to each client's needs and range from corporate client hospitality, internal staff engagement programs, as well as publicly branded events. With contemporary art as the context, they stimulate one-to-one conversation, deepen relationships, and align brands with creative thinking.
Memorables: personalized luxury gifts for the person who has everything.
The rare objects from specific events and authentic autographs of famous people integrated into specially designed displays like paintings or installations are presented to the viewer.
Tailor-made creative workshops with internationally-renown artists: reconnection with yourself, inspiration, creation – fit for new achievements! For mini-groups 6-8 persons, 3h, price includes art materials, wine & snacks.
Last but not least:  To facilitate the acquiring of affordable art and support the creative economy, we partner with #ArtMoney. 10 months. 10 payments. No commission. This amazing opportunity is accessible for the citizens of US, UK, Australia and New Zealand.
Locations
Art-Management- Foundry
38, Route d'Esch, L-1740 Luxembourg
661 311 205