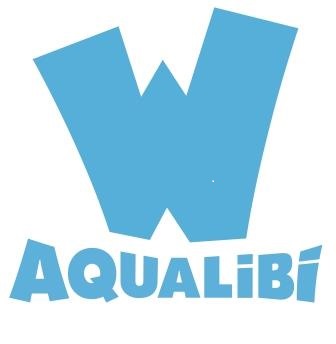 https://www.aqualibi.be
ANNOUNCEMENT:
The Aqualibi water park will be closed from August 28, 2023 to December 21, 2023 for expansion work.
Full details can be found here: https://www.aqualibi.be/fr/aqualibi-travaux-exceptionnels
Inform your employees in good time and ask them to always check the opening calendar on the website.
Your company tickets are valid until January 7, 2024. So your employees can also come and discover the new Aqualibi during the Christmas vacations!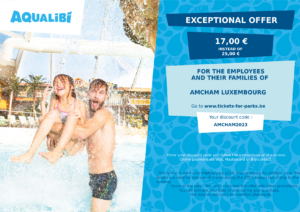 In order to get the discount, please proceed as follows:
Go to www.tickets-for-parks.be.
Choose your language: NL / FR / ANG / DT
Choose your theme park
Use your promocode : AMCHAM2023 for Benefits Club discount
Choose the amount of tickets needed, the date of your choice and put it in the basket
Top right hand corner, select payment method. Proceed accordingly.
Confirmation will be sent to your email address.
Tarifs: Bellewaerde 17.50EUR pp taxes included instead of de 22EUR pp taxes included, at the Ticket Office.
This discount is only for online purchases and card holders will NOT get this discount at the ticket office on location.