Just Dancing '22
1st July 2022
Just Dancing 2022: This colourful show presents young dancers of "Dance School Cathy Moes by Li Marteling" who are thrilled to make the audience travel This colorful show presents young dancers who enthusiastically take the audience into the world of DANCE.
This show is for everyone who wants to be electrified by a captivating show that ranges from ballet to jazz dance to hip hop, performed by a positive, dynamic and fun-loving youth.
www.cathymoes.lu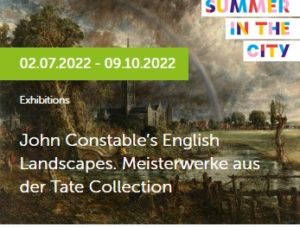 John Constable's English Landscapes. Masterpieces from the Tate Collection
John Constable (1776-1837) is one of the best-known painters in England. Along with J.M.W. Turner, he brought British landscape painting of the 19th century to its peak. Constable looked for and found his motifs exclusively in his native family environment, the county of Suffolk and the areas around Salisbury, Hampstead and Brighton. Constable also influenced French Romanticism and the École de Barbizon. The exhibition is the first of its kind in Luxembourg and offers a rare opportunity to discover this English classic on the continent – along with his world-famous painting Salisbury Cathedral from the Meadows. In addition, the Villa Vauban's collection of European art from the 17th to 19th centuries offers a multitude of interesting connections to Constable's landscape painting.
18 Av. Emile Reuter
2420 Luxembourg Villa Vauban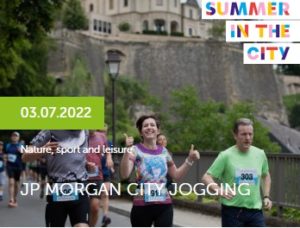 Jogging / Nordic Walking / Walking 10km or 6km through the town of Luxembourg race for children aged between 5 and 12 years (+/- 1km) Sports activities and games for children (5-12 years) New: introduction to the orientation race for children and adults Free entry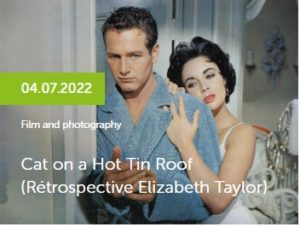 Cat on a Hot Tin Roof (Rétrospective Elizabeth Taylor)
Cat on a Hot Tin Roof
Cinémathèque de la Ville de Luxembourg
17 PLACE DU THEATRE
L-2613 LUXEMBOURG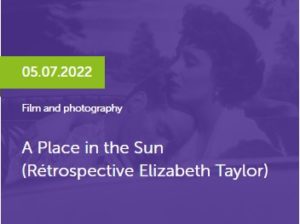 A Place in the Sun (Rétrospective Elizabeth Taylor)
Cinémathèque de la Ville de Luxembourg
17 PLACE DU THEATRE
L-2613 LUXEMBOURG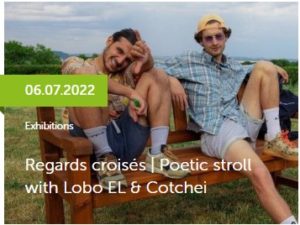 Regards croisés | Poetic stroll with Lobo EL & Cotchei
Mudam Luxembourg – Musée d'Art Moderne Grand-Duc Jean
3 Park Dräi Eechelen
L-1499 LUXEMBOURG
7pm-8pm
Grand Théâtre de la Ville de Luxembourg
1 Rond-point Schuman
L-2525 LUXEMBOURG