EDP – Information processing consultancy
CONTACT INFORMATION
Representative: Sean Chinnock
5 Rue de la Gare
L-6832 Betzdorf
Email: chinnock@pt.lu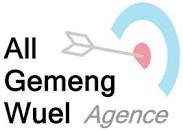 MISSION
We are on a mission to re-orientate the economy: its goal should be the good life for all instead of growth and profit. Companies should be rewarded by authorities for contributing to the common good. The common good comprises human dignity, social justice and solidarity, ecological sustainability, transparency, and co-determination.
That's basically the idea behind the global movement "Economy for the Common Good" (ECG), which we proudly belong to and support.
SERVICES
We help our clients to define the common good, to analyse their contributions, to make progress, to communicate their efforts, and to receive ECG certifications.We organise workshops, conduct interviews, write reports and spread the word through social media and the press.With our app GoodCompanies.Zone we are proud to provide even more value to our customers.
CONTACT INFORMATION
Representative: Gregor Waltersdorfer
Tel. +352  661 44 55 64
Email: info@agw.lu
Website https://agw.lu/