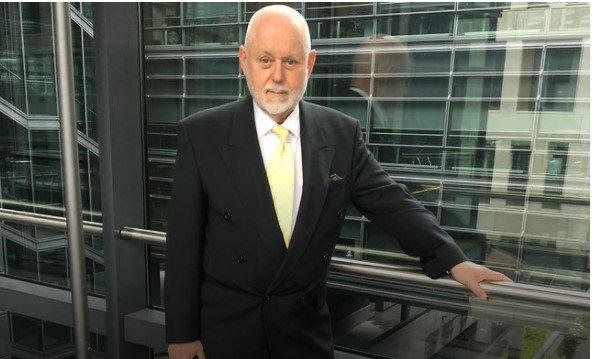 TRADE AND BILATERAL INVESTMENTS BETWEEN THE US AND LUXEMBOURG ARE VITAL TO KEEPING THE LUXEMBOURG ECONOMY STRONG!
Article from Fedil-Echo.lu
During the 19th and 20th centuries when the agricultural economy of Luxembourg crashed and people were starving, large numbers of Luxembourgers immigrated to a better life in America… and prospered. As a result, there are now more Americans of Luxembourg heritage living in the United States than there are living in Luxembourg.
At the end of the second world War, the US supported the rebuilding of Luxembourg's economy by supporting the creation of the European Coal and Steel community and with American manufacturers like Dupont and Goodyear setting up production facilities in Luxembourg.
When the EU introduced legislation to allow cross border banking and investment opportunities, American banks and Investment fund organizations were the first to come to locate and operate in Luxembourg paving the way and supporting Luxembourg growing into the second largest investment fund center in the world.
Several years later AOL established itself in Luxembourg giving rise to the data center and digital economic activities which we have today.
Most recently the US has partnered with Luxembourg on the launching of Luxembourg economic activities in Space.
Over 25,000 jobs in Luxembourg are directly attributable to US corporate activities.
As we relaunch the European and local Luxembourg economies post Covid, the economic ties of trade and investments between the United States and Luxembourg will play a vital role ensuring the economic prosperity which enables us to live the high-quality lives of stability and abundance which we have enjoyed for many years.
The American Chamber of Commerce in Luxembourg (AMCHAM.lu) is partnering with the Luxembourg Chamber of Commerce, FEDIL, AMCHAM.EU and the Luxembourg American Chamber of Commerce in New York (LACCNYC) to present an analysis of the details of the US / Luxembourg trade and Investment relationship and opportunities to come. With a keynote address by Luc Frieden, the President of the Luxembourg Chamber of Commerce and Chairman of the Federation of European Chambers of Commerce, Susan Danger, the President of the AMCHAM accredited to the European Commission and representing the Federation of AMCHAMs in Europe, Dan Hamilton Professor of the John Hopkins university and author of the 2022 Annual Transatlantic Trade and Investment report, Casey Mace, Deputy Chief of Mission at the US Embassy in Luxembourg and Michel Frank the Chairman of the LACCNY, this will be a highly informative presentation and an excellent Networking event which took place on 21 June from 18:30 until 21:00 at Deloitte Luxembourg.. Invitation is free for FEDIL, Luxembourg Chamber of Commerce and AMCHAM members and guests, and via video link for attendees joining in the United States and other locations.