Kinnekswiss loves
During the "Kinnekswiss loves" festival, the iconic Kinnekswiss located in the Municipal Parc in the city centre hosts a huge open-air concert. This truly unique event sees the Orchestre Philharmonique du Luxembourg, as well as international musicians and singers such as Elīna Garanča (2018) and Bryn Terfel (2019), take to the stage in a picturesque setting.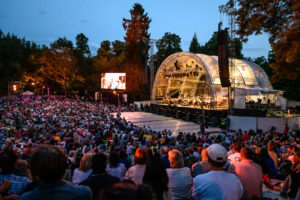 When
9 & 10 July 2022
Times
9 July 2022: show begins at 21:00.
10 July 2022: show begins at 11:00.
Where
Kinnekswiss meadow (municipal park).
Blues'n'Jazz Rallye
The Blues'n Jazz Rallye is a very popular musical marathon organized every summer by the City of Luxembourg. Every year, this internationally renowned festival attracts thousands of visitors to the old car-free neighborhoods of Pfaffenthal, Clausen and Grund and offers a sophisticated program ranging from blues to jazz.
During the evening, dozens of renowned musicians give live concerts on stages set up in the old town, while offering a unique view of the UNESCO World Heritage Site. The setting and atmosphere of this urban festival are unique in Europe.
Date & When
Date
16 July 2022
Place
Pfaffenthal, Clausen et Grund.
Casemates de la Pétrusse
Rocks coming to Life
A unique dive into time where the rocks of the casemates come to life to tell you their story…
06 to 12.09
———————-
Schueberfouer 
Du 19.08.2022 au 07.09.2022
Book a Cycling tour with "An American in Luxembourg"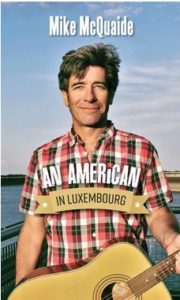 Mike McQuaide
Phone:  (+352) 22 28 09 79
Duration
2 hours
Number of participants
Max. 6
Start
Luxembourg City Tourist Office, Place Guillaume II
Important
Bicycles are not provided by the LCTO. Please bring your own equipment.
The LCTO strongly advises you to wear a helmet and comply with the traffic code.
The tour is not recommended for beginners.
———————–
CITY OPEN AIR CINEMA @ Palais
From Friday 22 July to Saturday 31 July | every day at 21:30