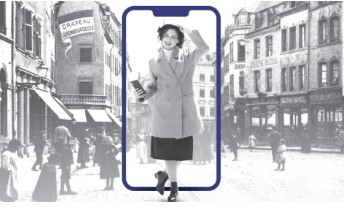 The VdL has launched the Luxembourg Time Traveller app, which allows you to travel back in time to see the city in the 19th century, using augmented reality, which superimposes digital information. Using geolocation, the app will recognise if you're near a sight or historic building and give you a before and after view.
The App guides you through Luxembourg's UNESCO area. Learn interesting facts by visiting the citys hotspots and use your smartphone to see how things looked in the past using augmented reality.
The App is available in French, English & German. You can change the language to any one of these in the settings.