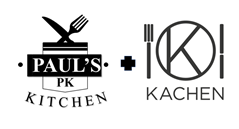 We visit the recipes from KACHEN this week to bring you some sweet dessert ideas.
Note: Selecting the images below will redirect you to the KACHEN website. If you want to open a new tab, press Ctrl+Click
—
We want to thank KACHEN for allowing us to share their recipes with you.
KACHEN is a quarterly magazine, available in English, French, and German, available at newsstands and online at kachen.lu.