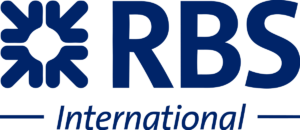 The Royal Bank of Scotland International Limited, Luxembourg Branch
https://www.rbsinternational.com/
RBS International is a core part of NatWest Group plc – one of the UK's largest banking groups.
RBS International was formed in 1996 and is headquartered in Jersey. We provide banking services to personal, private, commercial and financial institution customers through our presence in Jersey, Guernsey, the Isle of Man and Gibraltar. We also support financial institution clients through locations in Luxembourg, London and Edinburgh. We have over 1,600 employees with a Non-Executive led Board of Directors and local management team.
At RBS International, we build long-term partnerships, working collaboratively to understand our customers' needs and create tailored solutions to help them grow and prosper. Our relationship teams provide insight and expertise in the sectors and locations where we operate. When combined with digital banking in the form of a multi-currency platform for our corporate customers and a mobile banking app for our personal customers, we aim to maximise the value we bring to every customer we serve.
Our purpose is to champion potential, helping people, families and businesses to thrive. To help us achieve this we are organised around three customer-facing franchises: