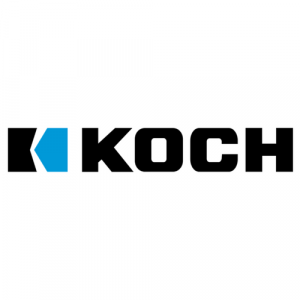 To succeed in today's world of rapid change, we must have a heightened sense of urgency and the commitment to continually transform our performance. Our approach, Market-Based Management®, encourages and equips individuals to practice lifelong learning, drive innovation, embrace transformation and achieve self-actualization – all contributing to a healthy, growing organization.
Eight principles. Infinite potential.
Market-Based Management is the business philosophy and framework developed by Charles Koch that we apply to innovate, improve and transform ourselves in order to create greater value. Our MBM® Guiding Principles define who we are as an organization. We live by them daily, as they are essential to the creation of virtuous cycles of mutual benefit.
INTEGRITY
Have the courage to always act with integrity.
STEWARDSHIP & COMPLIANCE
Act with proper regard for the rights of others. Put safety first. Drive environmental excellence and comply with all laws and regulations. Stop, think and ask.
PRINCIPLED ENTREPRENEURSHIP™
Practice a philosophy of mutual benefit. Create superior value for the company by doing so for our customers and society. Help make Koch the preferred partner of customers, employees, suppliers, communities and other important constituencies.
TRANSFORMATION
Transform yourself and the company. Seek, develop and utilize the visions, strategies, methods and products that will enable us to create the greatest value
KNOWLEDGE
Acquire the best knowledge from any and all sources that will enable you to improve your performance. Share your knowledge proactively. Provide and solicit challenge consistently and respectfully.
HUMILITY
Be humble, intellectually honest and deal with reality constructively. Develop an accurate sense of self-worth based on your strengths, limitations and contributions. Hold yourself and others accountable to these standards.
RESPECT
Treat everyone with honesty, dignity, respect and sensitivity. Embrace different perspectives, experiences, aptitudes, knowledge and skills in order to leverage the power of diversity.
SELF-ACTUALIZATION
Be a lifelong learner and realize your potential, which is essential for fulfillment. As you become increasingly self-actualized you will better deal with reality, face the unknown, creatively solve problems and help others succeed.


Xtend is a young company that transforms old houses into new ones. We intend to save as much as possible of the original structure, while leaving a contemporary touch and the latest standards of energy efficiency and housing communication technology. Our priority is to use traditional techniques of construction and craftsmanship, adapting them to modern standards. We offer the following services:
 We have a stock of projects which we purchase ourselves, renovate and resell. For a list of these projects, please contact us.
We also offer support or advice services in all or some of the steps towards renovation of your own project.
WHO WE ARE?
Xtend became operational end of 2018 and started off with three projects beginning of 2019. We are a team of passionate stone lovers, who like to reshape houses in decay and bring them back to new life in cooperation with our partners.
Our expertise lies in designing and planning works around restoration with a special focus on keeping traditional crafting methods alive, a careful attention to detail and the adaptation of modern technical and construction technologies in traditional built environments.
Our main goal is to create sense of feeling well in our projects, by adapting the highest levels of modern comfort and technical efficiency combining with refined esthetics.
We enjoy solving the biggest challenges and are always looking to improve our products to the best satisfaction of our customers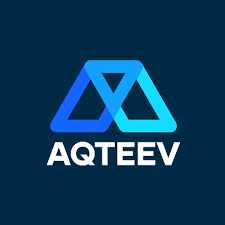 SPACE | TECHNOLOGY | IT
We are recruitment experts operating in Luxembourg, sourcing Top Talents on the market, both locally and internationally.
Over the years, Luxembourg has become an international business hub. The country's remarkable growth has been driven by its ability to rapidly evolve and meet the needs of a changing global economy. Its evolution continues and Luxembourg became a digital frontrunner.
Knowledge of the local market together with strong connections all over Europe help us find the best fit for top talents and companies.
Whether you are a client or candidate, at AQTEEV, you are always in the centre, and we provide you with a simple solution to maximize the Added Value and Quality along the process.
Arendt offers specialist advice, covering all legal, regulatory, taxation and advisory aspects of doing business in Luxembourg. We are driven by what our clients need and are committed to supporting their success. This has led to the formation of our Services, Regulatory and Consulting and Advisory businesses as well as comprehensive training support.
We are lawyers, regulatory consultants, business advisors, tax, corporate and funds services experts.
We bridge the gap between legal advice and its implementation.
We take an integrated approach to solving your business issues.
We are Arendt – Luxembourg's leading legal, tax and business services firm.
Established in 1951, Fragomen has grown from a respected domestic U.S. immigration law practice to a truly global organization.
Their expansion has been a direct result of their strategic decision to establish offices in the markets where their clients would benefit from our on-the-ground presence.
They intend to maintain their status as the largest and leading immigration services provider by extending their service capabilities and their global presence to meet their clients' needs and market demands.

Agilité Solutions (Luxembourg) S.a r.l
Agilité was purposefully established to break the mould. The construction industry unfortunately isn't perhaps renowned for its agile, transparent and client-focused approach to projects. But we are.
Whether the brief is a company's expansion in a central, easy-to-reach European city, or a completely new site in an obscure location, we apply the same quality-led principles to every job. Clients can select one, some, or all of our turnkey design and build services, then we'll either slot seamlessly into an existing project schedule or manage everything from start to finish.
Website: www.agilitesolutions.com