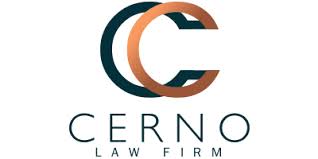 CERNO  Law Firm
CERNO is a boutique law firm based in the Grand Duchy of Luxembourg with a network of trusted local and international partners. We cater to the needs of our clients by providing them with cutting-edge Luxembourg law advice customised to their specific project.
We offer sound legal advice tailored to our clients' needs in the key areas of advisory, litigation and dispute resolution. As attorneys at law (Avocats), we are allowed to provide the services of domiciliation to our clients and their companies.
We have gathered a team of dynamic and experienced lawyers relentlessly working to achieve our clients' needs. Our network of established local and international contacts as well as our trusted business partners also allows us to offer a global approach to meet our clients' expectations.
CERNO was founded in 2013 by Maître Cora MAGLO as a sole practice. Further to its expansion, it was incorporated in 2017 as a limited liability company which is registered with the Luxembourg Business Register. CERNO and its lawyers are regulated by the Luxembourg Bar Association.
Discover our french blog : https://cerno-law.com/fr/blog/
Discover our French Articles on different subjects :
Droit de la famille, des enfants et de la jeunesse: https://cerno-law.com/fr/droit-famille-enfants/
---

Etude Diederich – Avocat à la cour de Luxembourg
Specializations
Diederich is an independent law firm specialized in business law and related areas of law.
Our task
We assist our clients in providing legal advice and support in their project work. We act both in contentious and non-contentious matters.
In our approach, we emphasize the global picture and the horizontal view encompassing the various legal aspects of a given matter.
Our core values are integrity, independence and excellence in providing legal services to our clients.
We care about a long-standing business relationship with our clients and act as their trusted advisors. It is important for us to have a thorough view of our clients' business and needs in order to be in a position to deliver in a timely manner personalized and tailor-made practical solutions.
We care about our social responsibility which we regard as being complementary and intricately linked to our professional work as lawyers in a business environment.
---
Fidelity International (Luxembourg) S.A.
At Fidelity International, our purpose is to work together to build better financial futures for our clients and we believe that investing, over the long-term, is critical to achieving that. As a family and management-owned company, we think generationally in terms of the services we build and provide, as well as the way in which we invest on our clients' behalf.
Our focus is on delivering sustainable investment returns for our clients, while managing our impact on society and the environment. To do this, we incorporate sustainability into our business operations and our investment process, working with investee companies to help them operate more sustainably in order to deliver those long-term returns and secure a better future for all.
By combining leading investment management capabilities, with personal investing and retirement savings platforms, we are working together to build better financial futures.
Providing the best and most innovative investment services and products to suit any need and desired outcome.
Our Investment Solutions and Services business works with financial intermediaries and institutions across the globe, including pension funds, sovereign wealth funds, banks and insurance companies.
We offer a broad range of innovative solutions and services across asset classes to meet our clients varied and evolving needs. These include equities, fixed income, multi asset and real estate – covering active, passive, systematic and factor-based investment styles, as well as specific sustainable strategies.
Wherever in the world we are investing, our success is underpinned by our deep commitment to proprietary research. Being able to connect our teams in real-time across the globe creates a consistent and sustainable investment platform which acts on intelligent insight.
This leverages all of the powerful elements of our global capabilities – including company access, regional and sector collaboration, as well as asset class expertise – with the aim of delivering superior returns and meeting our clients' objectives.
---

ispace Europe S.A.
A world where the Earth and Moon are one ecosystem.
Life on Earth in the future will not be sustainable without satellite-based space infrastructure. Communications, agriculture, transportation, finance, environmental sustainability, as well as a variety of industries will all depend on this extraterrestrial infrastructure. Furthermore, its importance will continue to rise as technology continues to evolve with innovations such as IoT and self-driving vehicles.
How should we develop space infrastructure to make it sustainable and efficient? The key is how we use space resources.
At ispace, we've turned our attention to the Moon. By taking advantage of lunar water resources, we can develop the space infrastructure needed to enrich our daily lives on earth, as well as expand our living sphere into space. Also, by making the Earth and Moon one system, a new economy with space infrastructure at its core will support human life, making sustainability a reality. This result is our ultimate goal, and our search for water on the Moon is the first step to achieving that goal.
However, we face many challenges. While technology is important, it alone can't overcome every difficulty. Finance, law, policy, science, education, and environmental conservation all comprise a social system that must integrate into the planning process. Our vision has attracted the attention of many potential stakeholders around the world who we need to succeed at creating this new ecosystem.
The time has come for the world to reconsider how to explore and develop space. Until now, governments have taken on the task and risks of space development, and any setbacks reflected on administrations. We feel that this system has led to a slowing of growth in the space industry. Start-ups, such as ours, tend to be more willing to take risks, which equates to better potential to achieve results with more speed.
Recently, the space industry has witnessed many breakthroughs thanks to progress and the afore mentioned increased speed of development as different fields come together to bring new innovations.
At ispace, we're enthusiastic about our systematic thinking and bringing different disciplines together to form a more comprehensive perspective on the industry while optimizing methods.
With Japan's high-quality craftsmanship and coordinated leadership, ispace contributes to the construction of a cosmic-scale sphere of life that will support humankind. We invite you to contribute in developing a sustainable world by making the Earth and Moon one ecosystem that brings abundance to our lives.
---

OF WOOD S.à.r.l.-S
My name is  Karen van Hout , Systemic Neuro-Agility Trainer, Counselor and Coach.
I am a multi-certified Systemic and Neuro-Agility Counselor, Coach and Trainer, Neuro-Agility- and EI Lead Master Trainer with work experience in operational, therapeutic, coaching and management roles in the healthcare and financial sector.
In the Netherlands I mainly work in and around healthcare. In the Benelux and Germany I mainly work with international teams and organizations to develop their professionals. Helping them discover and develop their talents, increase productivity and improve relationships and thus collaboration.
I truly believe that as human beings we can do anything we really want. I sometimes joke that I am living proof of this, but honestly, this is true.
We are not born with skills, but we are able to discover, learn and develop them.
We don't always know how to solve our challenges, but we are all able to unravel the knots, to find the solutions that work best for us.
"My mission is to create a world where you can thrive in life, work and business. In which everyone can be more of themselves and achieve more of what he or she wants. Resilient and ready for the future!"
Often we try to do everything ourselves, afraid to ask for help, but since we also don't build our houses ourselves, grow our own vegetables, bake our own bread, I encourage to use the services of experts when necessary.
Combining my more than 22 years of EXPERIENCE, the DEEP IMPACT of the systemic approach and insights from Neuroscience, the 3-to-5 BrainSystemCode™, where I use the brain as the unique starting point for success, I am happy to employ.
OF WOOD is
a Partner of  The Systemic Neuroscience Consulting Group ,  the authorized strategic business Partner of Neuro-Link International, Inc. and Neuro Link Europe and the sole provider of:
✤ the Neuro Agility Profile™ assessment, ✤ NAP™ Practitioners training and certification , ✤ the 12 Emotional Intelligence Competencies Profile™ assessment, ✤ the brain-based Emotional Intelligence 'High Achiever' Program ™ and ' High Achiever' Practitioner Training  & Certification in the
---
TMF Luxembourg S.A.
We help our clients invest and operate safely around the world, bringing levels of governance and quality assurance that inspire trust and confidence. We provide the administrative services they need to run legal entities compliantly and efficiently, including incorporation and fiduciary oversight, regulatory, accounting and tax filings, employee administration and payroll.
Our clients include the world's largest investors in international markets. We believe in the power of global trade to create peace and prosperity. We are proud of our role helping clients to drive investment, employment and economic growth.
We are supported by technology, but powered by our people and their insight is at the heart of our proposition. With offices in 85 jurisdictions, we combine global reach with local knowledge. That means we can navigate and anticipate local rules while providing clients with consistent service and control across jurisdictions.